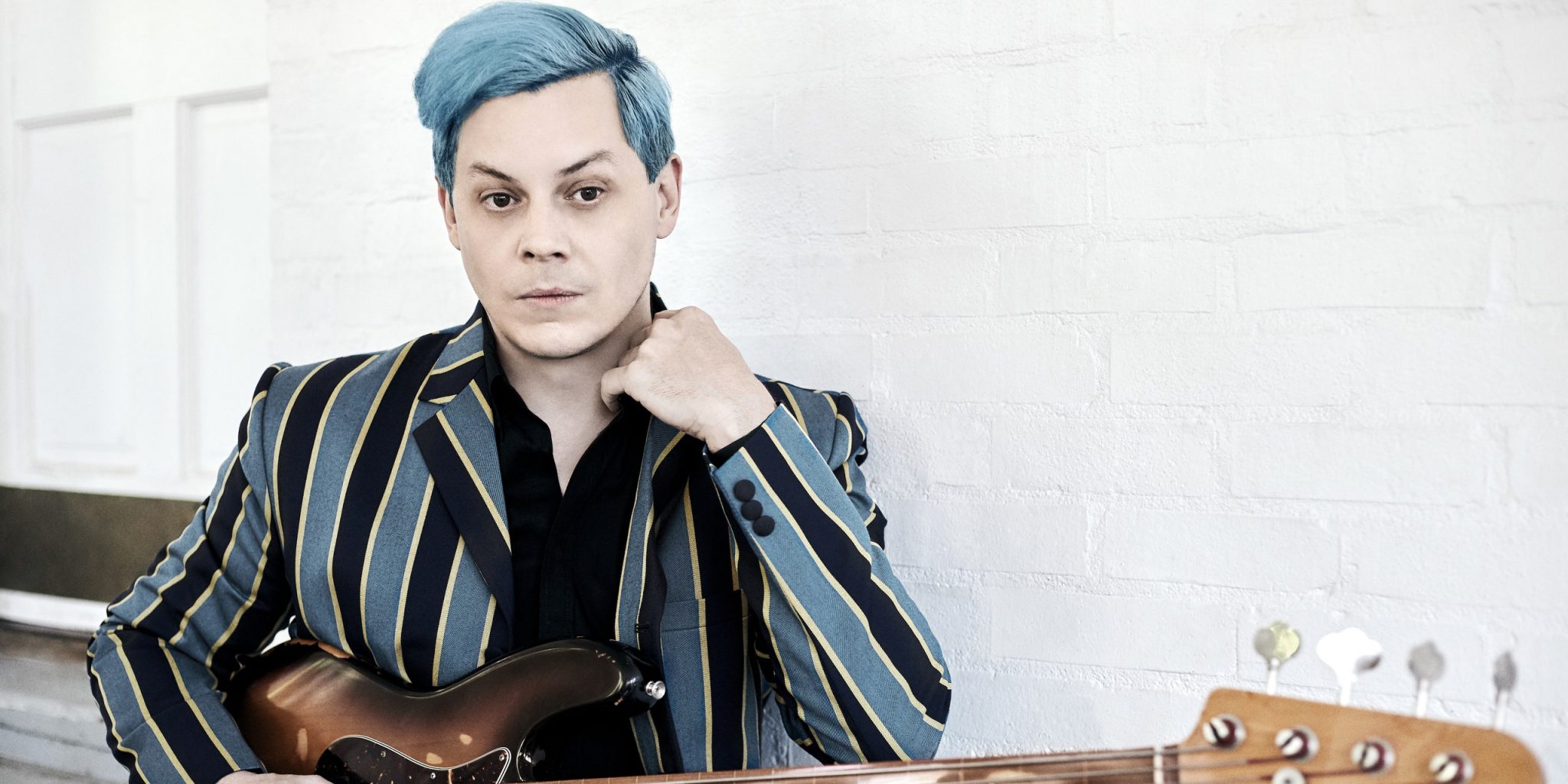 Wondering how to master music? To find out the secrets we caught up with mastering engineer Pete Maher, whose credits include U2, Jack White, and Katie Perry. Read our interview below.
Introduce yourself – who are you and what do you do?
I'm Pete Maher and I'm a mastering engineer based in Brighton, England. My clients include U2, Jack White, Katy Perry, The Killers and Liam Gallagher (Beady Eye).
When artists head into the studio they typically focus on production or mixing, does mastering suffer from being seen as the poor relation?
I think artists should concentrate on making great music and producers should concentrate on creating well-balanced mixes with headroom. I've never heard anyone describe mastering as a poor relation to mixing but it's often forgotten when producers take all the credit for their hits! Everyone knows that George Martin produced the Beatles but does anyone know who mastered them? Truth is, mastering makes good recordings sound great!
How important is good mastering vs production or mixing? Can you have one without the other?
Mixing and mastering is a sonic partnership so it's important that producers and mastering engineers work together and build trust. Unfortunately, some producers compete with the mastering process and run their mixes through limiters and finalizers. This results in super loud mixes with zero headroom. The opposite happens too when producers spend hours fine-tuning a mix only to have it sandblasted by an over-eager mastering engineer hell-bent on making people's ears bleed! My approach is to keep it tight to the mix whilst increasing height, depth, and volume. Retaining mix dynamics is king so that's my ultimate goal. Volume is great but not at the expense of the dynamic range.
I recently mastered the Q Magazine 'U2 Tribute Album' featuring The Killers, Garbage, Damien Rice, Snow Patrol, and Depeche Mode. Problem was that two songs came to me already mastered. One was Garbage and the other was Depeche Mode. The Garbage track had been blasted and was 6dbs louder than everything else and the Depeche Mode track was slightly under the level at -1db. In order to balance the album output volume, I decided to reduce the Garbage track by all 6dbs as the alternative would have been to squeeze the dynamics out of Depeche Mode and be shot!!
What are you listening for when you master a track?
First off, I'm listening to the song itself as I like to get familiar with a track before mastering it. Then I will analyze the quality of the mix, dynamics, width, and EQ. I will also check for problems like subsonic rumble or upper harmonic distortion and clipping.
Does the rise of digital music make mastering even more important than ever. Is music more compressed than ever?
Yes, music is more compressed now than ever. There are DIY magazines teaching bedroom producers how to compress and master their own music. There are plugins that are designed to crank up the volume of every mix and everyone's competing for the loudest mix in the world! Somewhere along the way dynamics, character, charm and warmth have left the building. I listened to the remastered 'Rolling Stones' albums last week and wasn't impressed at all. In my opinion, they're too clean, too wide and too loud. I know the band probably approved them but I would prefer to hear the original albums. Having said that, some albums work well loud like Foo Fighters and Maximo Park produced by Gil Norton. He's one of my favourite producers so I love working with him.
It's amazing how far I can push the compressor without losing dynamics. Not many producers can pull that off but he's a natural. Plenty of headroom and plenty of volume!!
When artists produce their own music is there anything they can do to make your job easier? / What are the biggest, most common mistakes?
Yes, leave as much sonic headroom as possible. Output volume should be no more than -3db. Don't worry about mixes being too quiet before mastering as that's something I will boost in the mastering. Just concentrate on the music itself and make sure that each mix is well balanced. Things to avoid are post-production plugins or converting your final mixes to MP3 before mastering.
What are the benefits of using external mastering units as opposed to digital plug-ins?
Analog compression is warm and great but digital compression is also great. I think it mainly comes down to the ears and knowledge of the engineer. I treat a digital plugin in exactly the same way as I would an external unit. Sometimes I will print a mix to tape if it sounds brittle and thin and sometimes I will use plugins only. There's no set way of doing things so I will do whatever it takes to get great results. I generally use a combination of valve multiband compression and digital plugins. Producers often call me and say' great work, what kind of gear are you using mate?' as if it's only the gear that counts. It's like seeing David Beckham score a free kick from 35 yards and say 'Oi Becks, what kind of ball are you using mate?'
How long does it typically take to master one track?
The first song in any project will take the longest as I experiment with different settings and EQ. Once I get the track sounding great I will use it as the benchmark for the rest of the album. So the first song can take up to four hours as I often create two or three masters for the artist to approve. That's one of the benefits of online mastering. The rate is fixed and the artist can listen to the masters in their own time through their own systems. All fine-tuning and tweaks are included.
Songwriters often have a song they wish they had written, is there a song that you wished you had mastered? (Either because it sounds so good or sounds terrible and you think you could have improved it!)
I don't think I've ever wished I mastered a song but there are some great artists out there that I'd love to work with. I remember a couple of years ago hearing that U2 were looking for a new mastering engineer and thinking 'wow I'd love to work with them'. Thanks to their producer Flood it happened. A couple of months ago I was watching an Oasis documentary and thought it strange that I'd never crossed paths with them but then the next day I was asked to master the new Liam Gallagher 'Beady Eye' DVD. Now I'm thinking it would be good to work with David Bowie ha!
Of the artists you have worked with – which are the most hands-on / perfectionist? Or do they all just send you tracks and leave you to it.
Most labels just let me get on with it but sometimes a band will want to approve everything along the way. I generally nail the mastering the first time but am always happy to tweak a mix if need be. U2 are very hands-on in a good way. I mainly work with their producer Declan Gaffney but the band gets final approval. Edge hates compression but loves volume which says it all really!
Apart from working with artists like U2, Coldplay, and Jack White, we hear you also work with new artists. For new artists reading this – How should they contact you? Do you offer a discounted rate to unsigned artists? How much does it cost to master one track?
I started out in 2002 with the aim of providing top-quality mastering for independent labels at budget rates. I never wanted to compete with Abbey Road or Metropolis but as time went by I built up a good solid reputation which eventually led to me working at the highest level. I'm now very happy to be in this position but I haven't lost the desire to work with new bands and artists. I honestly believe that the best music out there is still unsigned! Yes, I'm happy to offer discount rates to unsigned or independent artists so if that's you please get in touch. I will do everything I can to accommodate a tight budget so you might even get some change! To hear my work check out the 'before and after mastering' samples on my site. You can also upload your music directly to me via the upload tab. Drop by and say 'hello'.
Discover more music marketing advice from RCM
Words Mark Knight