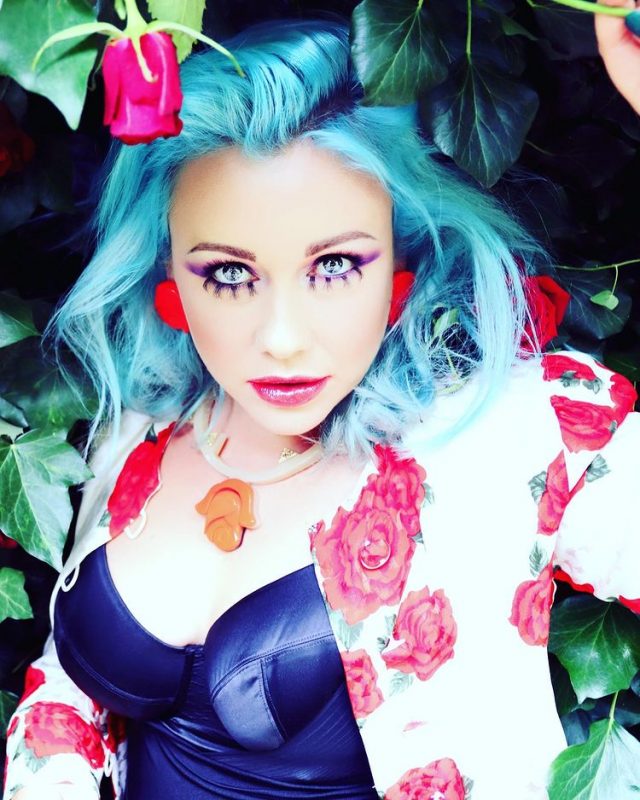 Putting her own twist on Edwyn Collins' classic hit 'A Girl Like You', London based music artist and fashionista Jade Moss will have you stunned on her new single, as she belts out her incredibly powerful vocals. 
Jade Moss – 'A Guy Like You'
Carrying mysterious and almost eerie melodies, 'A Guy Like You' is cinematic in its approach and beautiful in its delivery. Contrasting the delicate with the dynamic, Jade Moss is an artist that isn't afraid to push boundaries. 
Alongside her musical talents, Jade's retro-style aesthetic is cleverly reflected in her sonic brand, which overall captures a feel of indulgent and nostalgic glamour with a modern spin. Injecting a whole lot of soul into the track, Jade commands your attention from the get-go and will undoubtedly have you reaching for that repeat button. 
Concocting sounds that borrow from genres including R&B, pop, and even Jazz, and effortless and classic vibe leaps from Jade's music as she perfectly marries the old with the new.
With the aim of making her fans really feel something upon listening, the talent pledges to keep things real, authentic and relatable. Taking on a big 90's classic can be a challenge, but Jade displays her fearless attitude as she attacks the song with full power and energy and completely makes it her own – resulting in a truly memorable single. 
With millions of streams on her previous singles and an ever-growing following, Jade's unique talents are garnering attention from across the globe. With big plans for the next year, you can't help but wonder where Jade's creativity will lead her next.
Discover more from Jade Moss
If you like Jade Moss you might also enjoy Buel's cover of Nirvana
Words Chloe Hadded