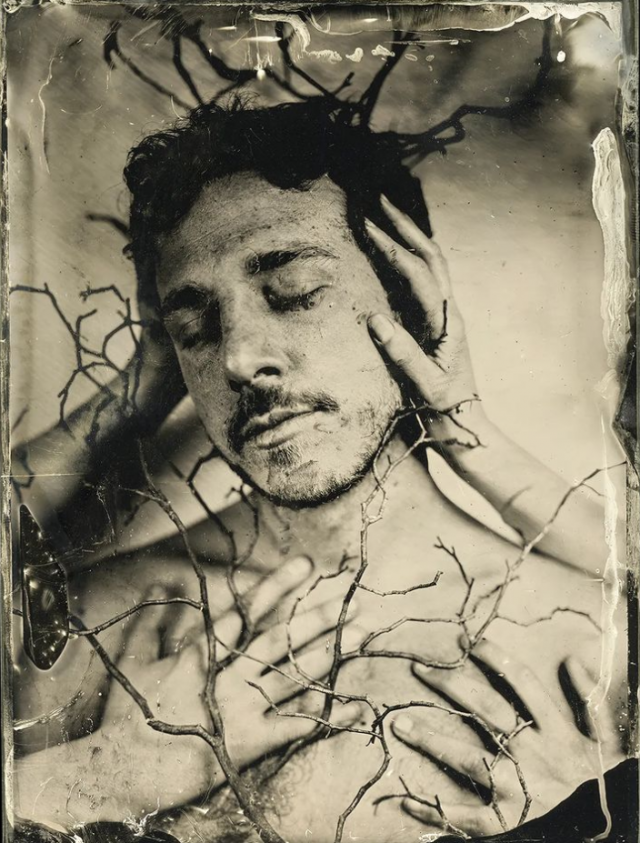 London-based Athenian indie rapper Laertis is back with his sweepingly captivating trip-hop/ambient jam In the Attic.  
The somewhat melancholic Mediterranean-tinged guitar riff at the start sets the quiet introspective tone and immediately hooks your ear. This fetching sunset tune feel lingers on throughout the song, enhanced by a haunting softcore hip hop beat. The melody's beauty is striking in its simplicity and soothing calmness, as if inviting you to simply slow down and enjoy a quieter moment for a while.
The introspective nature of the lyrics is accentuated by his velvety murmured vocals. It's hard not to feel moved as he mutters "Give me your hand and let me walk you down the city" in his proudly apparent Greek accent. As rap lyrics go, this one is on the more abstract side and plays almost like a nursery rhyme. True to his roots, he draws on his Olympian connections (not before bragging about them a little bit) in one of the song's most enigmatic lines "My fam got the heritage of Gods/Embracing all the blessing when the attic is in drought". Whatever this drought might be referring to, his low-key chanting is sure to help you weather it.
Laertis composed In the Attic while jamming in a music shop with a friend, resulting in a charmingly simple and intimate tune. This is the first single off his upcoming album Lés Vulnerables, due on 23 September.
Discover more from Laertis
Discover more on RCM
Words Fernando de Oliveira Lúcio