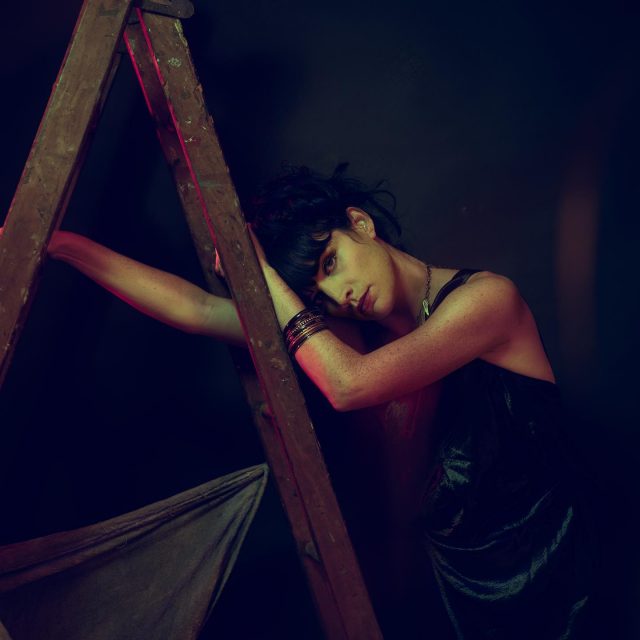 God know we've all had more than enough temptation to get 'fucked up' over the last two years. The endless cycle of bad news and incompetent leaders is enough to bring out the rebellious teenager in us all, and have us reaching for whichever vice of choice. It's that spirit that Hana Piranha leans into on their latest single 'Fucked Up Feeling', and with such abandon that it's something to relish.
Hana Piranha – Fucked Up Feeling
Hana Piranha is the project of Hana Maria, a singer and multi-instrumentalist hailing from New Zealand, who also welcomes back frequent collaborator Jason Achilles for this track.
'Fucked Up Feeling' is a cinematically self-destructive rock anthem for the hedonists and escape artists, with a juvenile spirit you can't help but enjoy.
The lyrics speak of the pressure of high expectations and golden potential – "Tried being good…You say the sky's the limit" – that all collapse in a desire to "fall apart", culminating an instantly memorable chorus, with the titular refrain "Just want that fucked up feeling". Hana's lead vocals are hugely charismatic, yelping and angsty and carrying it all off.
The song starts as it means to go on, with stomping drums and attitude-filled guitars locking in solid riffs. There's a double-time feel in the breakdown to save the steady groove from getting too safe, and there's a wide-scaped almost cinematic feel to it all. It's easy to imagine in some high-voltage James Bond trailer. There's also a fun music video to accompany it, with disturbing masked figures in woods and dining rooms urging you on. It's all a very strong offering from Hana Piranha, promising more to come.
Discover more from Hana Piranha
Discover more on RCM
Words Eden Tredwell