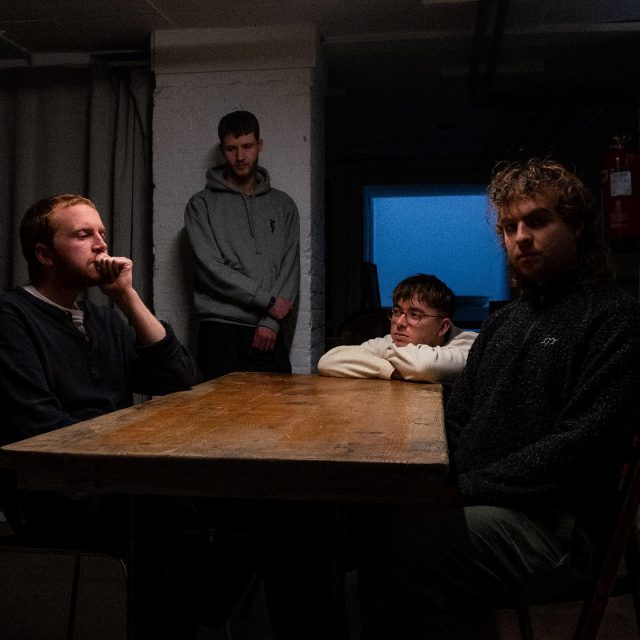 Brixton alternative rockers Midlight are finally releasing their long-anticipated debut EP `Above From Below', along with the nostalgic lead single 'Home'
Midlight – Home
After a series of releases throughout 2020 and 2021, Midlight recently announced the launch of their first EP 'Above From Below' as well as a brand new single Home.
In the words of the band itself, this first EP is an entirely independent release:
"Our debut EP 'Above from Below' is coming out in April. Some very old and very new ideas that have all found their feet in the last year. It's an entirely independent release, from the recording process through to the artwork. I know it sounds obvious – but we really can't wait to share it with you all and hear what you think".
Home showcases Midlight's versatility both production and instrumentation-wise, while former tracks of the band like 'Consume Me' and 'Emergency Song' had a more gloomy approach (product of the period of their own conception) Home is filled with faster riffs and more dynamic chord changes.
This doesn't mean that this single is happier than the songs formerly mentioned, the lyrics of this track still keep the same emotional anguish that the band has displayed so far in their career, anxiety, and fear are recurrent themes in this new work.
George Ireland's smooth voice blends perfectly with the top-notch production, at times sounding like Thom Yorke during the early days of Radiohead, which of course it's a very good thing.
Home is definitely a step in the right direction for this quartet from the UK, giving signs of a more mature sound without losing their own identity, which only makes us more excited to listen to this new EP.
Above From Below is set to be released on April 2022, in the meantime, the band has some dates programmed for their first UK & Ireland headline tour later this month, for more information you can check them here.
Discover More From Midlight
Discover more Midlight on RCM
Words Javier Rodriguez