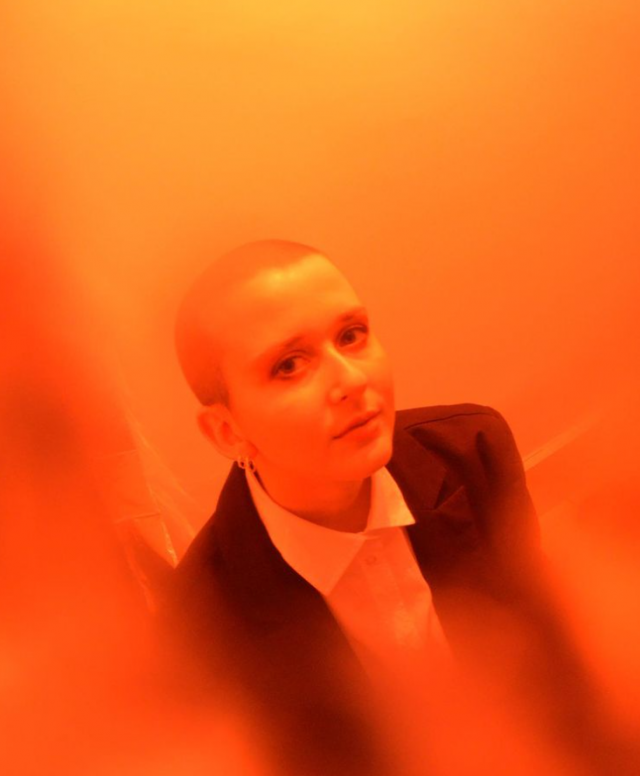 As May nears its end if you are looking for a track that will set the tone for the upcoming Pride Month, look no further than this dream-pop gem.
Gretchin – Petals On The Dash
Petals On The Dash is the first single off East London singer Gretchin's debut EP. Now an out and self-described "loud" queer person who goes by neuter pronouns ("they" and "them"), Gretchin narrates in this song the moment they finally came to terms with who they are.
A theme relating to such a defining moment in the life of an LGBT person has to feel as grandiose and unapologetic as it can, which is achieved right from the start by the hypnotic guitar-strumming backed by a reverbing piano riff.
However, Gretchin does go about it in a surprisingly mild, understated way. This sugary intro plays like a rising sun, herald of the dawn of a new time of freedom and self-acceptance and then gives way for the guitar-driven verses and chorus, every bit as light and easy-sounding as they are confident and bold. Harkening back to the late 90s and early 00s soft rock, the track plays like a fortuitous (lesbian) marriage between Kylie Minogue's forgotten post-Brit pop masterpiece Some Kind of Bliss and Dido's vulnerable yet resolute trip-hop ballad Here with Me.
"But the world is on fire and we're laughing like/ We don't have a clue", whispers our jolly pixie with their breathy velvety voice, in sheer awe of the whole new world they have just unveiled, and which is now standing before them, waiting to be explored. Gretchin utters every word with frolicsome joy and wonderment that only someone who has experienced shedding the load of self-hatred and repression a closeted LGBT person lives under for so long can truly fathom. Still, anyone who simply wishes for a celebration of freedom and joie de vivre is sure to relate to it.
Citing 90s acts such as The Cranberries and Elliot Smith as influences, Gretchin debuted in 2017 with a few dance tracks produced in collaboration with DJs. After a two-and-a-half-year gap, she is now returning to the music scene with her first EP, due later this year.
Discover more from Gretchin
Discover more on RCM
Words Fernando de Oliveira Lúcio