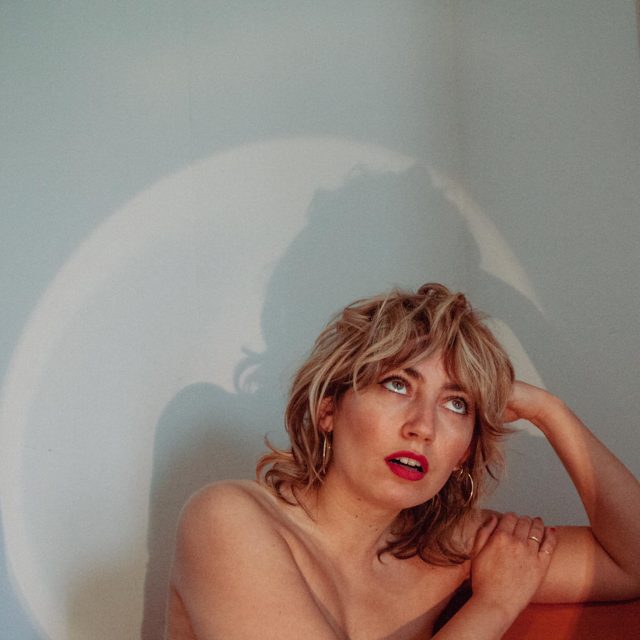 Toxic relationships are something that no one wants, unfortunately, people tend to fall into habits that make them go back to a detrimental behaviour often without realizing it. For these moments, Grace Lightman has created a perfect metaphor in the form of a song called Catapult!
Grace Lightman – Catapult!
Plymouth-based Grace Lightman is an established name in this city's independent scene, with a well-received debut album named Silver Eater (2019) and a series of exciting releases over the last years, Grace is certainly not a rookie when it comes to creating compelling art.
After a small break, Grace is ready to make an impact once more with her new tune Catapult! the second single from a new EP to be delivered next month.
Catapult! is a delightful track that works both as a relatable theme and as a catchy summer tune.
While most of her previous tracks could easily be catalogued in the electronic pop spectrum, Catapult takes a little deviation into a more sugary indie-pop sound, with a satisfying hook and the contagious synth paving the way for Grace's soothing vocals.
Despite the sweet emotion that Lightman manages to transmit with her pleasant voice, the lyrics behind this piece tackle an issue that is actually bittersweet and in reality, afflicts hundreds of people, making this a very empathetic work.
"'Catapult!' is a pop song about going in and out of those patterns of behaviour in relationships that you know aren't serving you anymore, but you just can't help yourself. I thought why not write a song about it – that's what everyone does normally, right?! I wanted to write something catchy that hooks you, much like how learnt behaviours reel you in before you realise you are being slung about like a catapult".
Catapult is part of Deliver Me From Even Caring, an upcoming EP set for release on July 7th, which serves as a tribute to Grace's experiences in her twenties.
Discover more from Grace Lightman
Discover more on RCM
Words Javier Rodriguez