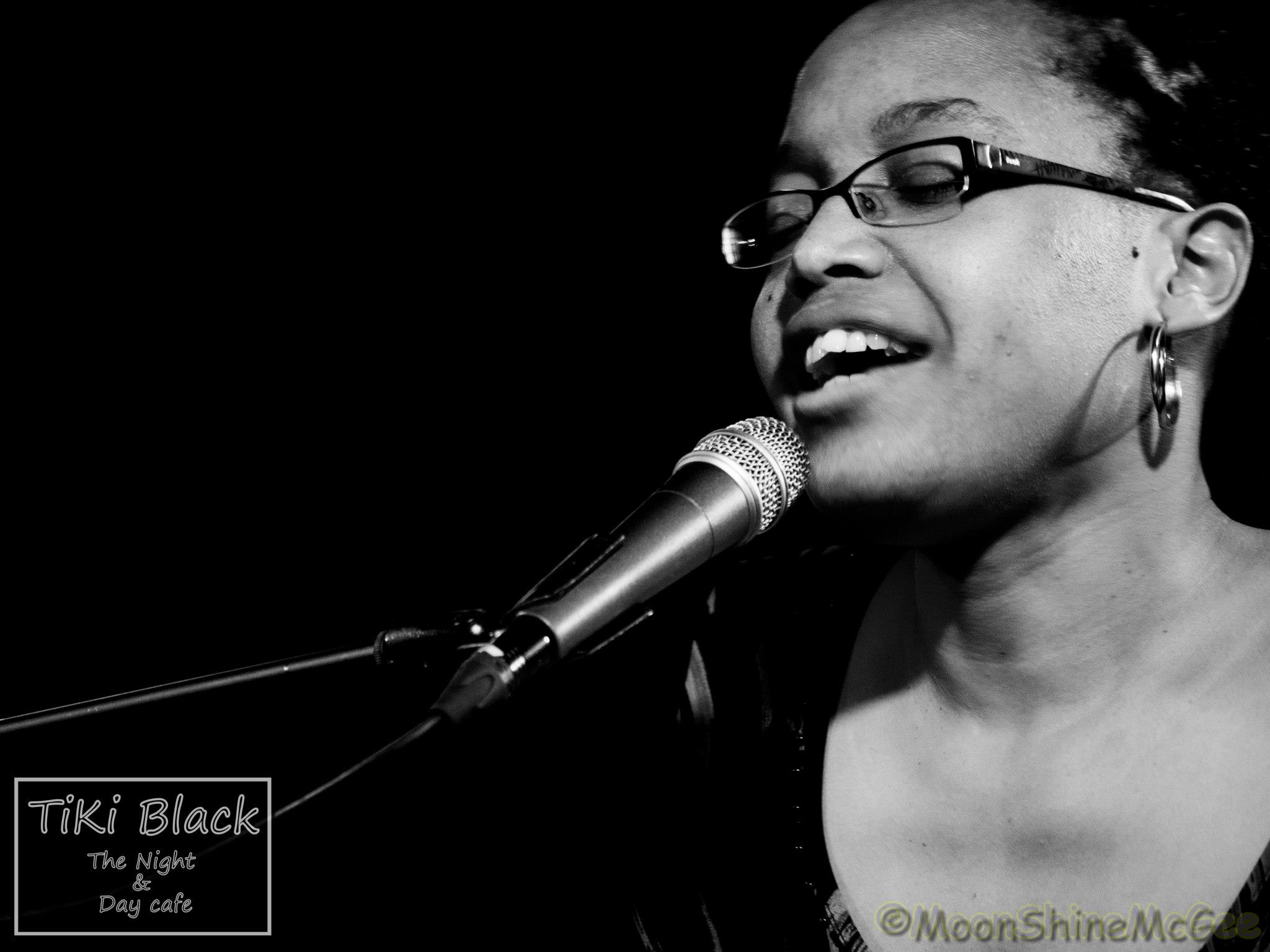 Singer-songwriter Tiki Black's music always has an affect. Whether it be to deeply move, or to create a sense of quiet contemplation, Black's beautiful piano-based music is world's away from ordinary.
Half-French, half-Cameroonian, Tiki Black spent her youth travelling between both countries, never settling in either. Discovering that music offered a sense of stability, she became engrossed with the piano and the music of Frédéric Chopin. The beauty and agony that Chopin created influenced Black deeply, showing her that the possibilities of music were limitless. Music became an escape from the restrictions of life and of the unsettling nature of travel. No wonder then, that fluidity and ethnic uncertainty are strong themes in Black's music. 'Powder Masks,' taken from her debut album 'Out of the Black,' is a light and notably emotive song that crossed genres, cultures and styles.
Piano keys dance lightly under Black's fingers as the track begins. The delicate rise and fall within the notes give the song a soft beauty, riddled with pain. It is not until exactly one minute into the track that Black's vocals begin.
Her deep and unique voice is reminiscent of Nina Simone. Beautiful Mozart-style piano and gorgeous cello notes, makes the song deeply intimate for the listener. Other tracks on the album incorporate beautiful percussion and strings, from African Drums, country Banjos and Indian Sitars; every culture around the World seems to show its face, gracing 'Out of the Black' with its presence.
Power versus powerlessness, determination versus futility. These are the things that give 'Powder Masks' and 'Out of the Black' in general, its beauty and its sadness. Each song carries an equal amount of strength and delicacy. Close your eyes and imagine yourself sat next to Tiki Black at the piano, as she works her magic on the keys. 'Out of the Black' is available now on No Sugar Added Sugar Records.
Jen Grimble