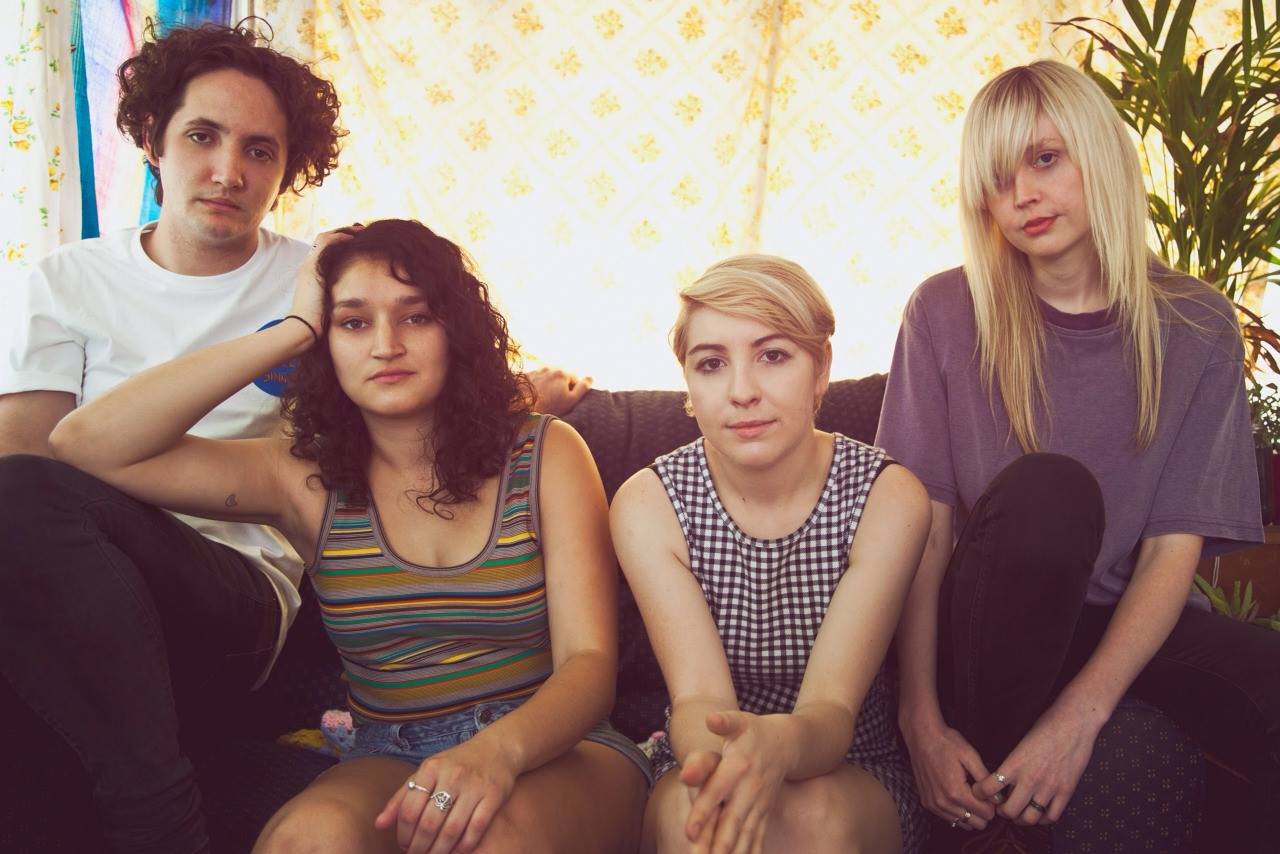 Major Leagues have achieved a great deal in their relatively short time as a band. Their 2nd EP Weird Season has gained the Brisbane 4 piece a good deal attention in both Australia and across the globe.
Having toured with the likes of Beach Fossils, Wild Nothing, RCM favourites The Preatures, and Violent Soho, the band is finally embarking on their own Australian headline tour. With significant radio coverage in Australia and overseas, including the UK's Amazing Radio, hopefully they will be bringing their summery sounds to the rest of the world soon.
Originally from the Sunshine Coast, about an hour north of Brisbane in Queensland, the band take influence from their home base, a place of white sand, surf, and year long summer. Before you start thinking of The Beach Boys however, steer your mind towards the mid 90's girl guitar grunge pop of The Breeders, or a vocally in tune Hole. These comparisons are more apt as apart from their drummer, they are an all girl band. With great song writing and a catchy fresh lo-fi sound, Major Leagues are definitely one to watch.
The 5 Track EP has already seen 3 singles lifted from it. The opening track, and latest single, Silver Tides is a highlight, with The Breeders comparison smacking you in the face a little. The catchy chorus hook is used to great effect, with warm reverbed backing vocals bringing out the repeated vocal melody.
The first single Endless Drain is short, coming in at 2:20. It is a wonderfully poppy, summery song, with a melodically lush chorus, layered harmonies and catchy little guitar licks throughout. The film clip suits the lo-fi mood of the band, with an almost awkward home-movie appearance.
[youtube width="640″ height="360″]http://youtu.be/vrtCxZChg1U[/youtube]
Teen Mums is another highlight, a song driven by melodic guitar phrases. The clip for this song is slightly disturbing, featuring shots of people (including band members and cameo's from other Brisbane indie bands) eating food, sometimes in slow motion. It is a well-shot clip, and looks like it was fun to make, however how it's related to the song may remain a mystery.
[youtube width="640″ height="360″]http://www.youtube.com/watch?v=sDvZv7vLOMo[/youtube]
The artwork for the EP and associated singles is pretty interesting. The featured photos are from the 1970's, and are photos of bass player Vlada's father and his travels around the Soviet Union. It is a little odd at first glance, but quite a theme, and importantly it is instantly recognisable.
This EP sounds smacks of the mid 90's guitar driven grunge pop sound. It seems pretty clear where the band is influenced from, although they aren't old enough to have discovered this music first time round. For those of us who were around when the voices of Kurt Cobain and Kim Deal ruled the airwaves, this EP is like a wonderful step back in time.
Nicholas Cheek