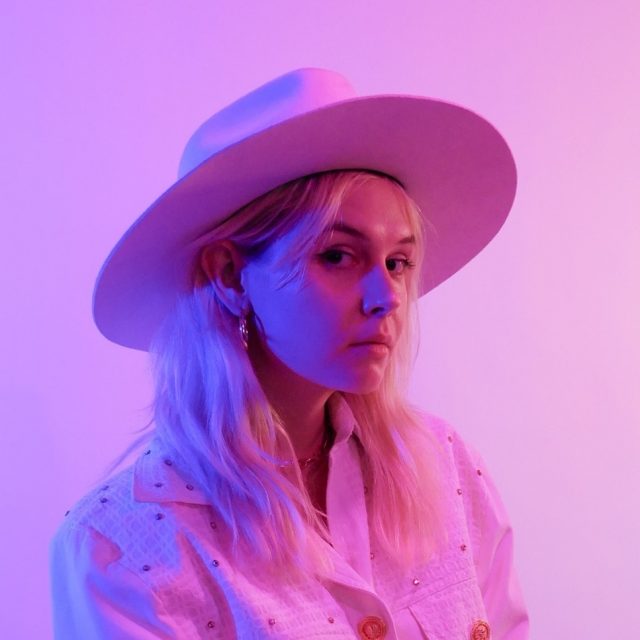 'Company' is the twinkle of fairy lights in a dark room, it's the sound of your own breathing, it's the inch of space between your hand and his. In the year of a pandemic characterised by loneliness and isolation as much as illness, it's a cry for connection – even if it's not the love story you were hoping for.
Dyllan – 'Company' feat kidgloves
"The stars are looking bright, brighter than I've ever seen, and you said that you would watch with me", sings Dyllan in her breathy, tuneful soprano, a simple enough request.
'Company' comes from pop-folk artist Dyllan, who has already received some notable critical attention. The track features kidgloves on guest vocals, his gravelly layered tones providing a contrast to Dyllan's purity.
"The track is a lush, aching duet between two people longing to heal their loneliness – if it's not soulmates, at least it's company."
kidgloves provides a darker response to Dyllan's naivety – "I've got problems, I should face them, but the lights are on…" he regrets.
The track starts with sweet acoustic picking, a nod to Dyllan's folk sensibilities, but the warm synths and sharp beat remove it from the standard singer-songwriter fare. The electronic elements combined with the overall lush sound create something small and intimate, yet also washes over the ears. It deserves several listens, with fans of Julia Michaels and Phoebe Bridgers perhaps finding some familiar appeal. Dyllan sings, "You ask if I'm still awake", and if I listen to this while I'm too emotional, I might just well be.
Discover more from Dyllan
If you like Dyllan you might also enjoy Julie Lavery
Words Eden Tredwell