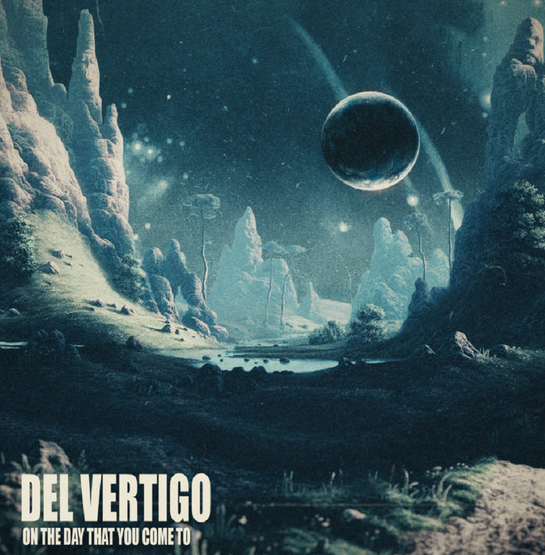 Del Vertigo 'On The Day That You Come To' is a moody masterpiece filled with heady melodies and a dizzying array of sounds.
Del Vertigo – On The Day That You Come To
Eric Shaffer aka Del Vertigo is a multi-instrumentalist, singer, songwriter and sound engineer from Los Angeles with over fifteen years of musical experience. His solo project Del Vertigo began to form around eight years ago and he has just released his debut EP entitled 'On The Day That You Come To'.
His sound spans genres picking up reference points from artists including Radiohead, Deerhunter, The Pixies, Nirvana and Modest Mouse'.
Eric explains how the themes of the EP "flirt with philosophical rumination such as the disconnected relationship between humans and nature as well the ability to repair it." It's clear this is music for the head as well as for the ears and the heart.
With lyrics that are heavily rooted in elements of nature and life, Eric cleverly uses his instruments and synth sounds to recreate this theme of nature within his music.  At times this EP gently washes over you 'The Fall' but these tranquil moments of reflection are perfectly counter-balanced by the more immediate urgency of opening track Obsidian Hills. The EP closes as it begins with shades of The Pixies on the title track 'On The Day That You Come To'.
This is a great listen, and an EP that reveals more with every subsequent listen. My advice… put on some headphones and lose yourself in Del Vertigo. We look forward to hearing more.
Discover more from Del Vertigo
Discover more on RCM
Words Mark Knight