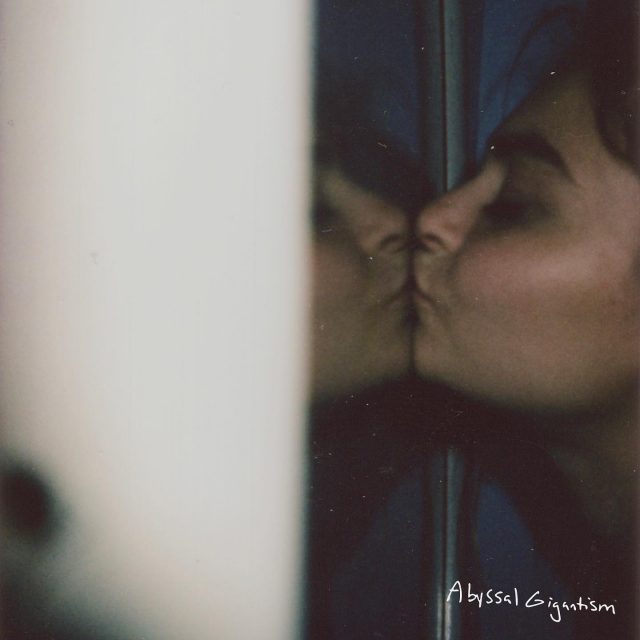 Abyssal Gigantism by Two-Man Giant Squid is a technical surprise. An album with riffs proudly sitting on top of the board, it's a collection with sheer musical muscle.
Two-Man Giant Squid – Abyssal Gigantism
This indie project by Mitch Vinokur dazzles with its unpredictability and meaty choruses, which exude quality and assurance. He's certainly tinkered, breaking boundaries as he goes about his business, adding every fine detail. The vocals are brooding too, inserting a dark tone that gives the album a beneficial contrast.
The music evolves and changes at every opportunity, with every song a different concept. The instrumentals have been implemented painstakingly and flawlessly, sourced from talented hands and minds. The absolute intelligence showcased is unparalleled, and Two-Man Giant Squid should be ecstatic about how their colossus Abyssal Gigantism has turned out as it's a score worthy of praise.
It's hard to crack a sound such as this. It must take such mental strength and talent. Being able to change it up and breathe new life into a sound and musical composition is truly remarkable. Two-Man Giant Squid has done this and more, exerting their musical ingenuity for the world to hear. It may take them time to establish such a sound, a colossal output like this, but they're on the right track.
The 7 songs on this mammoth sounding collection have all been meticulously created to tell stories. Don't Make Your Presence Known highlights is a musical melting pot with guitars hitting the right notes and vocals telling stories of a drunken nature. The Worm is brooding and dark, highlighting the acoustic guitar. The vocal work is subtle until the next section comes forward. The two parts are remarkable. Maryland, Virginia touches on past, and struggle. It is an eye-opening track, featuring an acoustic guitar and melancholy. Hell is brewing. Junkies Of Despair again spearheads indie sounds, and the intricacy and trickery are original.
This collection is bold and big. Two-Man Giant Squid has created something to behold, a record so unique and poised to make waves.
Discover more from Two-Man Giant Squid
Words Mark McConville