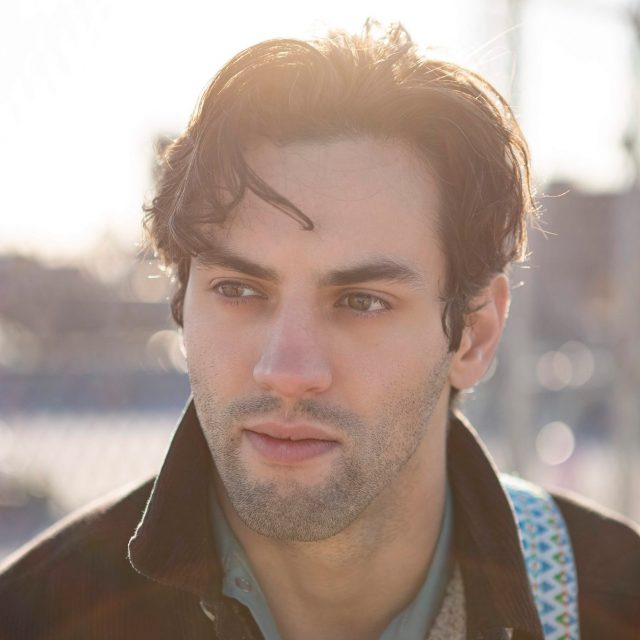 It's time to turn down beats and bumping basses and unwind and contemplate with Couvo's latest release "A Prayer".
Couvo – A Prayer
The Brooklyin-based singer-songwriter is back with this hopeful ballad, which intertwines the constant thoughts we have about not doing enough with our lives, and the unbreakable hope that something better is always coming. 
As soon as you press play, Couvo's delicate vocals will embrace you and transport you through this journey. It's almost impossible not to notice his timbre, a blend between Harry Styles and Chet  Faker, with a new, untold soft nuance. The lyrics are heartfelt and emotional, a stream of consciousness taking us through simple day-to-day thoughts, to deeper questions about our lives here.
The best part of the song is the chorus, where Couvo invites us to love all the things that scare us, like regrets, debts and people who left us, but most importantly wishes us "May you always dream of something more". As "A Prayer" proceeds, the intensity grows up to bursting into the last chorus with a full band and full energy, symbolising the spur that is inside all of us, that keeps us going.
In Couvo's (aka Josh Couvares) words:
"It's a discovery of the beauty that's carefully entwined in our day-to-day suffering, and our collective ability to imagine a better world, despite the constant onslaught of pain that should make any sane person feel hopeless. There's salvation in our ability to continue to dream of something better."
Reflecting on the concept of waiting for tomorrow, and how something better might not come for some, Couvo came up with the theme of his upcoming album "The Drinks are Always Free in Purgatory". This album will explore the everyday life of normal people and how they manage to find their salvation despite it all. 
If you like Iron & Wine, early Bon Iver and great singer-songwriting, Couvo is the new discovery you've been waiting for.
Discover more from Couvo
Discover more on RCM
Words Anna Colombo