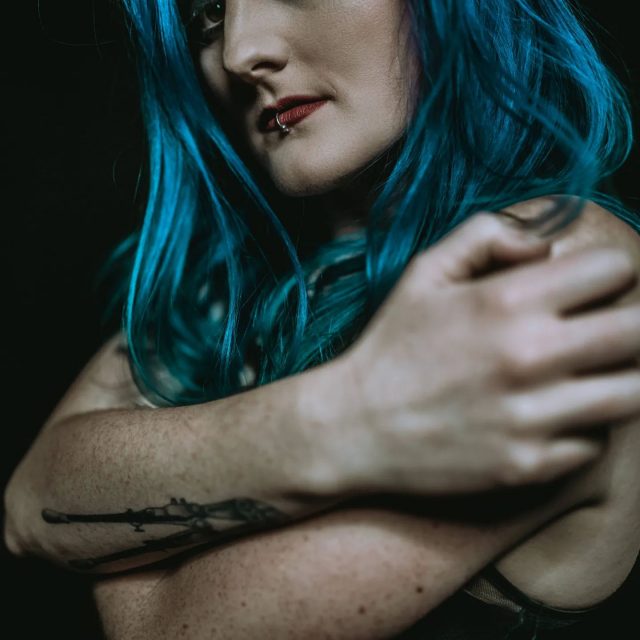 Dark alternative artist Catherine Elms has released her first single called 'Frustrations'.
Catherine Elms – Frustrations
Catherine Elms is an emerging musician from South Wales, her music has been labelled as Dark Cabaret, Baroque Pop, and Hard Rock, which is understandable considering the wide variety of influences that she has, such as The Dresden Dolls, Tori Amos, Mitski, and Kate Bush to name a few.
Being a self-taught musician, Catherine Elm's musical journey started at the age of eight, when she was writing songs about haunted houses but it wasn't until her sweet 16s when she discovered the Dresden Dolls, a band that would play a major role in her artistic life.
Talking about the Dresden Dolls, Brian Viglione, drummer of this recognized musical group, was the person in charge of the percussions for this track.
All these influences are heavily reflected in the production of this piece, with a majestic orchestration accentuating the social commentary in key moments throughout the song, the imposing drums, the portentous piano, the level of musicianship here is on another level.
Frustrations is a strong declaration against injustice and inequality, the lyrics of this single invite the listener to keep fighting for what's right even when the odds are against us, also Cath's frustration while trying to stand up for her beliefs, as she explains:
"I wrote it after a series of instances where I was told that I was being difficult, or idealistic, or naive for trying to change things for the better, I kept hearing empty platitudes from self-proclaimed allies like 'it is what it is' as a way of avoiding playing their part in making things better, or worse, comments like 'yes but all lives matter' or 'transgenderism is just a fad'. There were hundreds of interactions like that throughout my years of activism, and I remember getting home after once such an incident and sitting at my piano bashing out a bunch of angry chords until the opening riff of Frustrations formed. The rest of the song came pretty quickly after that"
Frustrations is a battle cry for change and a message that the entire world needs to listen to.
"
How long will you try to tell yourself injustice is an acquisition? I will gladly trade my accolades if we can be a revelation
".
Frustrations by Catherine Elms is available now on all streaming platforms.
Discover more from Catherine Elms
Discover more on RCM
Words Javier Rodriguez