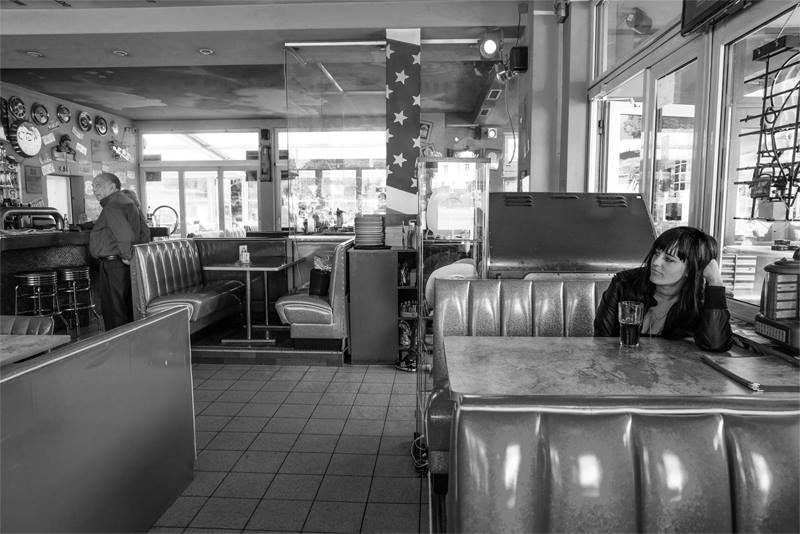 French-Hungarian Pauline Andrès, is a singer-songwriter who takes honesty to another level. Andrès' debut album is the materialisation of the drunks she met whilst travelling, and the domestic violence that haunted her family. Writing from the heart, Andrès' dusty country songs, are always laced with candid emotions and alternative guitar surges.
Pauline Andres – All Them Ghosts
Released next month, 'All Them Ghosts' took four years and as many countries, to complete. Battling to finish it, the album was labelled 'cursed,' after near-death experiences and money problems almost destroyed the project.
Yet Andrès has an undeniable carefree attitude on the record. She remains poised and unaffected whilst her gravely vocals sing the dark lyrics of 'Sweet Fortune Tellin' Ma.' The album's title track is similar in style, with youthful, plucky banjos and mature topics, working as polar-opposite ideas, in a nonchalant manner.
That is not to say that Andrès thinks these themes do not have impact. She merely uses the pain of the experience to propel her story forward, creating songs that are adult and highly personal. From elegant and delicate sequences, the two tracks merge Americana, alternative rock and heavy Parisian influences. As well as the aforementioned, many of the album's other songs, display a grittier side. Blending the edgy Seattle grunge scene with the iconic sound of the Southern states, the album is a complex and unrelenting story-telling platform. Each track, each ghost, that is represented, has its own story and its own individual sound.
In a few years, Pauline Andrès could well be a very influential woman. Her music explores topics many artists strongly avoid. By creating personality in each recording, Andrès brings something quite refreshing to the industry. The subjects on 'All Them Ghosts' may be hard for some to comprehend, but the album is thought-provoking and above all, deeply impressive.
The phrase 'write about what you know' never seemed so apt.
Discover more from Pauline Andres
Discover more on RCM
Words Jen Grimble