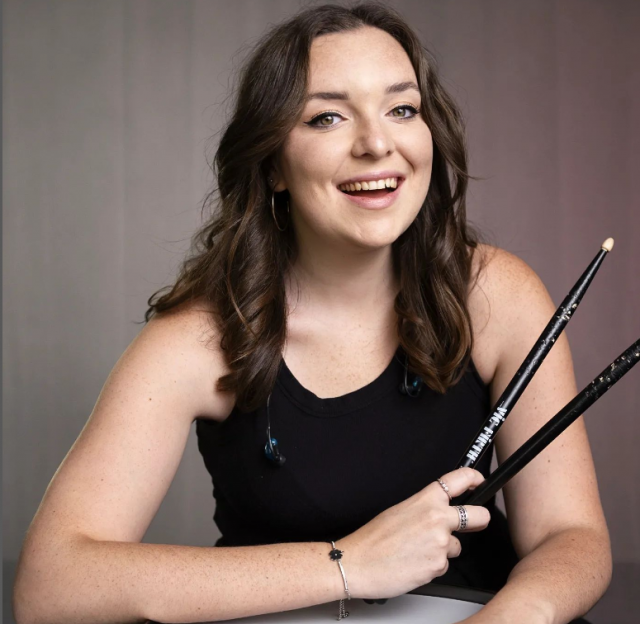 Anyone who's ever taken a night bus – particularly in a big city like London – knows that it's not always the nicest of places to be. (The other day I saw a lady just carrying a whole raw chicken. No bag or anything. Whole raw chicken.) But there's a certain chaotic charm to it, especially on a weekend. It's this, as well as the overwhelming nature of big city life, that is the world of Caitlin Lavagna's 'Night Bus'.
Caitlin Lavagna – Night Bus
Caitlin Lavagna is a singer-songwriter bringing the unusual mixture of a Welsh upbringing and Gibraltarian roots, with this latest track being inspired by her experiences in London. Having decided to recently return home to Rhondda, the song taps into the exhausting double-bind of trying to make it as a creative in the big city, while doing enough to survive.
'Night Bus' is a melancholy yet euphoric electro-rock track, spotlighting the highs and lows of a big city.
With evocative lyrics, Lavagna wryly labels herself as the 'sad girl on the train' and contrasts the fun of 'dancing under fairy lights' with the cruelty of the city – 'I showed up on time, reject me anyway'. Her vocals are particularly strong here, quavering on 'I'm so tired' before letting loose and wailing in the chorus. 
The track starts softer, with gently reverbing guitars and tinkling chimes, before the strutting bass and stomping chorus kick in. Unexpected touches of synths and drums keep the production fresh, yet anchor it firmly in modern indie-pop female artists such as Lorde and Florence & The Machine. It's a very strong song with an emotional core that many can relate to, and fans of electro, rock, pop and indie will find something to enjoy here.
Discover more from Caitlin Lavagna
Discover more on RCM
Words Eden Tredwell