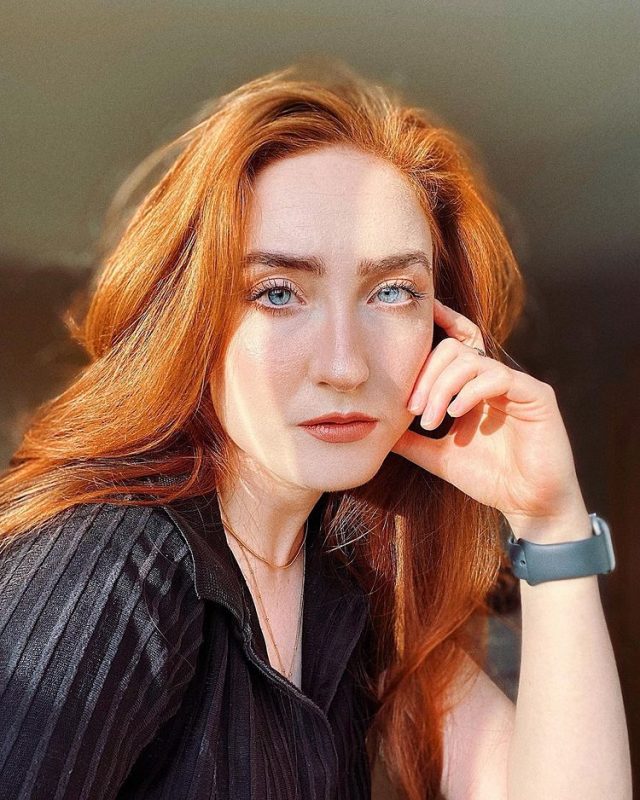 The graceful melodies of 'Dead Men Dancing' pair with BLÁNID's divine vocals for a soft and emotionally charged folk wonder.
BLÁNID – Dead Men Dancing
Having made waves in her native Ireland, the ghostly folk sound of BLÁNID has also created a stir in the UK, with her 2021 track 'Fool's Gold' receiving air time on numerous BBC stations, especially Radio 1. BLÁNID's latest release, 'Dead Men Dancing' picks up where she left off to deliver on a delightful and melodic track.
'Dead Men Dancing' has a noticeable Celtic influence with hauntingly beautiful simplicity in the musicianship of the guitar, which allows the powerful vocals to shine through. The instruments are soft and subtle which complement the angelicness of BLÁNID's vocals. The repetition of '1, 2, 3' truly enhances the sense of a waltz throughout the track, which is made present through the whirling melodies.
The variation of BLÁNID's vocals in 'Dead Men Dancing' is impressive and mixes up the emotions across the track from the feather-lightness to the more powerful voice. The variation in vocal style is beautifully complemented by the melancholy lyrics about feeling lost in a crumbling relationship. The ghostliness of the vocals delivers on the heartfelt emotion conveyed in the lyrics.
'Dead Men Dancing' is a delicate waltz rippled with surrealism and BLÁNID's haunting vocals
Of the track, BLÁNID explains that oddly enough it was inspired by a scene in the 1982 film Airplane II where "a character sees two dead men waltzing outside of the spacecraft. Though the moment is comedic, the image seemed to have an awful majesty about it, and it stayed with me for a long time."  BLÁNID adds that in a situation later on "it struck me that I and this other person were like those two men dancing. We were rotating in stasis, trying to pretend that everything was fine when really, we were suffocating."
BLÁNID's captivating voice earned her a spot as a vocalist featured in Netflix's 'The Witcher: Nightmare of the Wolf'. The Irish songwriter has also been likened to artists such as Sinéad O'Connor, Kate Bush and Joni Mitchell, so it's safe to say we will be seeing much more of BLÁNID.
Discover more from BLÁNID
Words Holly Hammond