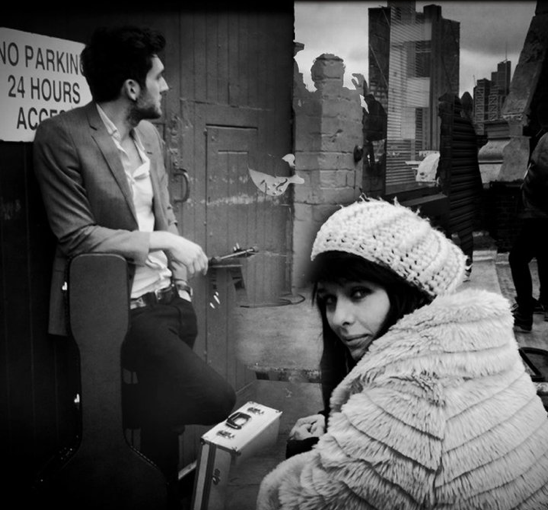 Our very own favourite acoustic, folk duo
The Daydream Club
are next in the editors chair.  Here are their favourite music picks of the year.
1) Ane Brun: 'Do You Remember' 
Tribal-folk at it's best! Minimal instrumentation but captivating to the end.
2) Dry The River: 'No Rest' 
We first came across this band through
Burberry Acoustic
and we've been a fan ever since. Great chord sequences, epic sound and this particular song has a bit of an ELO vibe in places… We always like a bit  of that!
3) Woodkid: 'Iron' 
Amazingly powerful song… If this doesn't get your hairs standing on end, you want to have your senses looked at 🙂
4) Feist: Metals (album) 
Feist always manages to stay true to her sound, but with each release she nudges at the corners of it, just slightly extending it's scope each time.
We performed alongside these guys at
Sofar Sounds
earlier this year. Their album is gorgeous and they absolutely do it justice live. If you like imaginative lyrics, irregular time signatures set to a backdrop of stomping beats, then this is the song for you.
Following the release of their debut single
'The Record Shop'
earlier this year, The Daydream Club are now busy planning their second single 'Neon Love Song.' The track taken from their debut album
Overgrown
will be released in February to coincide with Valentines Day. The duo are hatching some exciting plans around the single, so watch this space for further announcements!