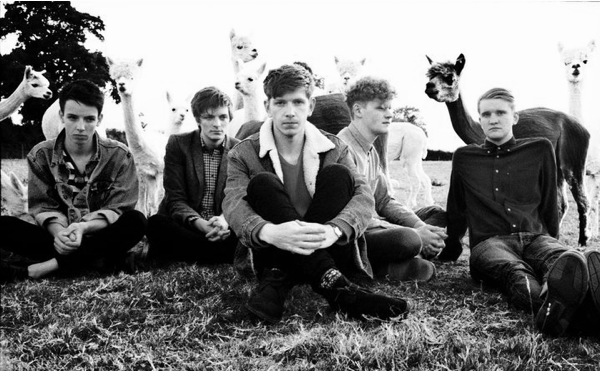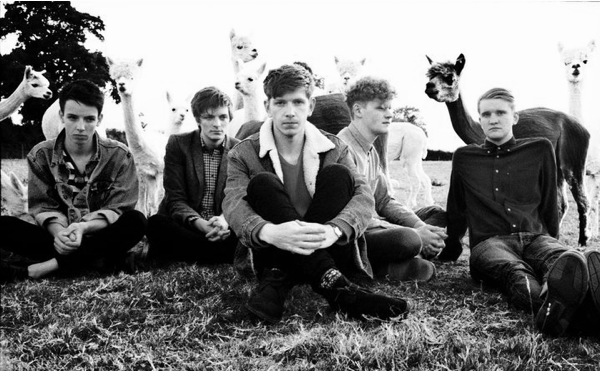 It really does feel like Christmas has come early.  Not only have each member of Dog Is Dead shared their favourite track of 2011, they've also announced plans for a UK headline tour in February & March and they're giving you a special version of The Waitresses' festive favourite 'Christmas Wrapping' for FREE here
If you can't wait until the UK tour, catch Dog Is Dead live at Nottingham's Rock City on Saturday night (17th December) or headlining Club NME New Year's Eve Ball at Koko.
Dog Is Dead share their favourite tracks of 2011
Trev's choice. Yuck: 'Rubber' This is my song of 2011. The wall of sludgy guitar, lazy vocal and appropriate use of guitar feedback really gives a sound that stands out. It's 7 minutes long, but manages to keep you from getting bored by its slow decent into its manic last few bars of feedback droning bass-line and frantic drums.
Rob's choice. Girls: 'Myma' It's been a while since I've been excited by Hammond Organs and slide guitar solos but there's something effortlessly cool about this track. It's been a strange year for guitar music so I guess hearing something fresh that sounds like it jumped out the 70's is pretty awesome.
Harvey's choice. Wild Beasts: 'Bead of Nails' I have to admit, the incredibly original yet sensible beat has a lot to do with me loving this song, but the warm vocal and synths just sit perfectly. What a tune!
Joss' choice. Floating points: 'Myrtle Avenue' Great song from a consistently brilliant producer. I really like the feel of this song, especially the drum sounds used. It's such a relaxing piece of music, really spaced out and floaty. I really hope that he tours with his Floating Points Ensemble at some point in the near future.
Paul's choice.  Foster the People: 'Pumped Up Kicks' Not necessarily the best track of the year but I picked it for the amount of times I heard it! Also because of how much the lyrics became a talking point, I cant remember how many times someone told me with an amazed look on their face that it was about a shooting spree.