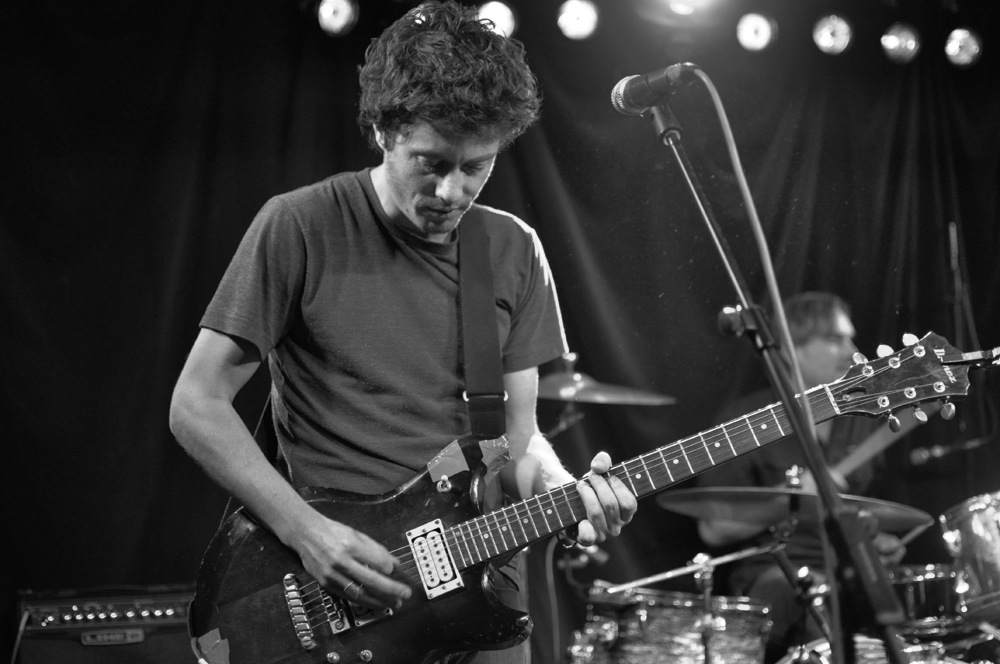 Next in the guest editors chair is Damian Cazaly, the lead guitarist and hugely gifted artist from our very own Blackchords. Damian has chosen his standout albums of the year.
PJ Harvey: 'Let England Shake' A fair departure from Polly Jean's usual approach to singing, with a harrowingly haunting account of her fair homeland… and recorded in a church. I love what Mick Harvey adds to this, and the clips uploaded on YouTube for each song are worth a look too.
[youtube http://www.youtube.com/watch?v=5tFBo1QunlA&w=640&h=360]
The War On Drugs: 'Slave Ambient' Even with the absence of Kurt Vile, this album is a solid piece of work. Amazing production makes these songs soar for the reflectively minded, and its ability to build up quite simplistic parts to epic-ness makes this a favourite.
[youtube http://www.youtube.com/watch?v=FMqWSFNC1jU&w=640&h=360]
Kurt Vile: 'Smoke Ring For My Halo' The perfect combination of great production and good acoustic songwriting. It has a great garage undertone throughout, and lyrically packs a punch. All round fricken glorious!
[youtube http://www.youtube.com/watch?v=F1VmLdZvUlo&w=640&h=360]
Wilco: 'The Whole Love' This is not as much of a classic album as previous Wilco releases but the standouts are impeccable. Opener 'The Art of Almost' sees them take a Radiohead 'esque' approach to their sound, immediately followed by the feel-good 'I Might'.. with its glorious distorted bass and hooky 'baby elephant walk' organ. The closing track 'One Sunday Morning (song for Jane Smiley's Boyfriend)' is one of the best songs Tweedy has written to date, clocking in at 12 minutes, and by the end of it you'll want to hear it all over again.
[youtube http://www.youtube.com/watch?v=FNUG6-E2RQg&w=640&h=360]
Blackchords are about to head in to the studio to start recording the follow up to their widely acclaimed, debut self titled album.
[youtube http://www.youtube.com/watch?v=Lv5jziU8ltA&w=640&h=360]
The new album will be released by the band independently, and they are inviting their fans and supporters to become involved in the project with financial pledges in return for exclusive Blackchords content and money can't buy experiences.
As an investor in the project the band are offering: downloads; signed CD's; videos, limited edition signed artwork; your name on the CD sleeve notes, exclusive VIP gigs; band meet & greets and a signed guitar.  Show your support here.