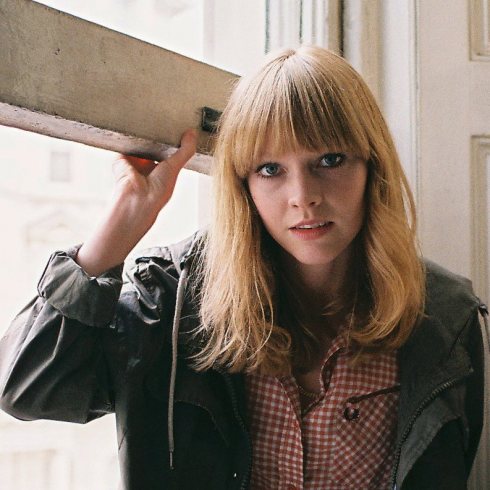 It's been a big year for The Daydream Club. Their last single 'Neon Love Song' [Pt. 2] featured in a Burberry campaign, they won the London FolkFest Songwriting Award for New Creativity, performed on the Main Stage at Summer Sundae and the beautiful Union Chapel, and had their music featured on the Evening Standard London Theatre Awards Video. Now attention turns to a new EP, set for release in early 2013.
But before then Adam & Paula have been busy recording a special Christmas gift and choosing their favourite new music of 2012
[youtube]http://www.youtube.com/watch?v=Rn6Yu0Zxm4o&list=UUdILfxZS7au-UjKmpWT09dQ&index=1[/youtube]
We came across Lucy Rose while we were playing at Summer Sundae Weekender this year. We instantly loved her music and "Lines" was a stand out track for us. The way the beat is thrown around from verse to chorus is just perfect, keeps the listener on their toes, we like that!
[youtube]http://www.youtube.com/watch?v=a4EWd1XyG4g[/youtube]
It's as if John Lennon was still alive and collaborating with Led Zepplin and Daft Punk… it's a potent mix that creates a genius track.
[youtube]http://www.youtube.com/watch?v=H570ifQfpDk[/youtube]
The Staves – Tongue Behind My Teeth
Another Summer Sundae discovery… their harmonies are flawless. It would've been quite easy to pick any one of their songs.
[youtube]http://www.youtube.com/watch?v=5Q-CePet15s[/youtube]
This year we teamed up with with these guys for a couple of wonderfully intimate gigs… lovely bunch of chaps but more importantly their music is epic.
[youtube]http://www.youtube.com/watch?v=LHHHIP1siu4[/youtube]
We've been fans of Ben's music since his debut in 2011. His new release "The Burgh Island EP" is equally as brilliant… he's a very talented man. This song is beautifully moody and the video features a reverse effect… some of you might know that we are partial to a little reverse effect ourselves.
[youtube]http://www.youtube.com/watch?v=UYUKsRL-YBM[/youtube]
To find our more about The Daydream Club, join the club at Facebook or visit their website. You can also read our interview with The Daydream Club here to find out more about their new EP. If you are looking for last minute Christmas present ideas for musically minded friends why not check out The Daydream Club's Christmas Bundle