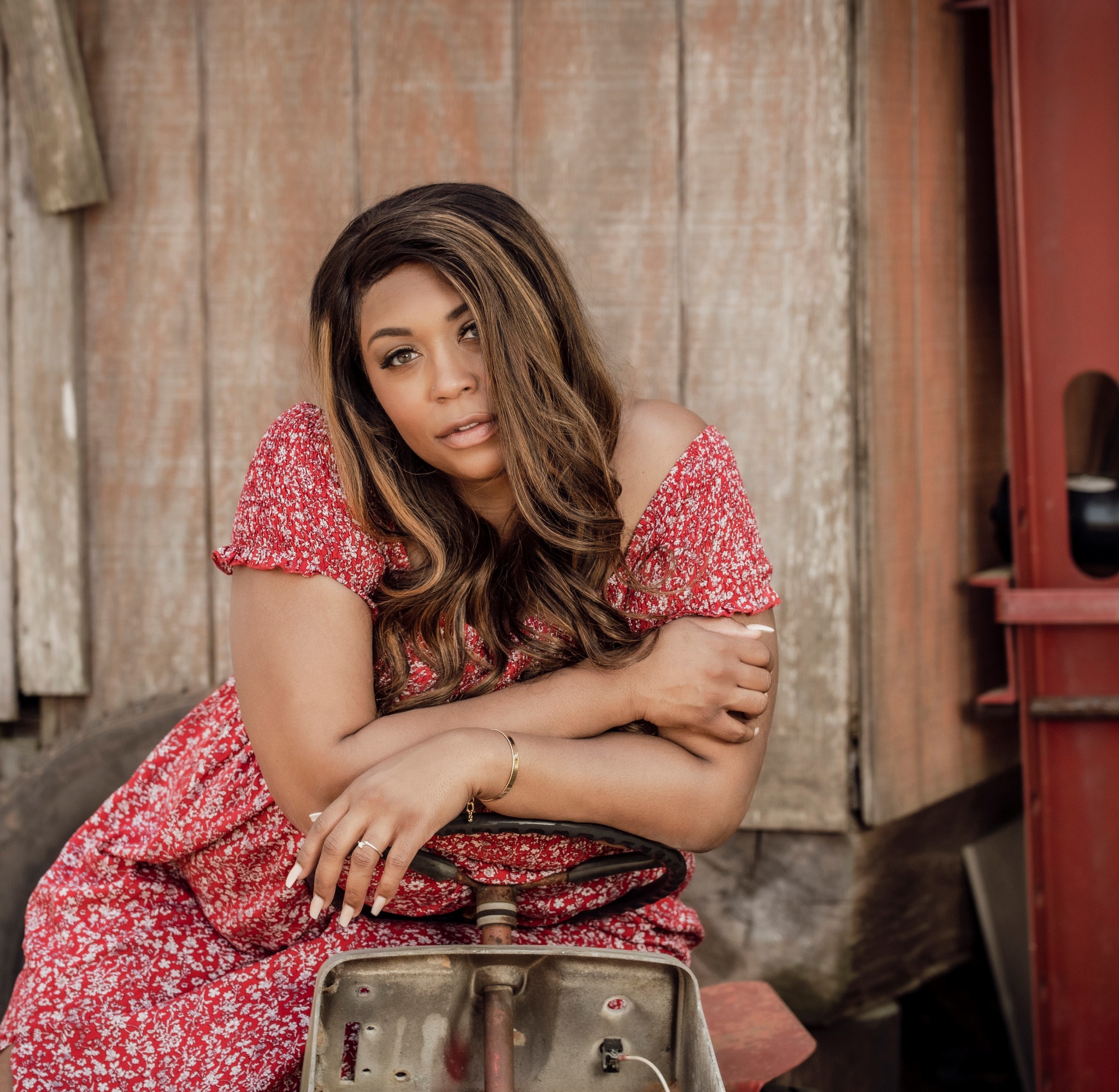 Country rock singer-songwriter lashes out on her abusive lover in angry breakup song Loved By You.
Analisa Carter – Loved by You
Analisa Carter is a country singer based in Griffin, Georgia. Yet, in her new offering Loved by you, the sound we get smacks somewhat of gipsy-rock à la Gogol Bordello. Only the playful tone here gives way to angry, resentful vocals, as she finally lashes out on her abusive partner, clearly fed up with what seems like an asymmetrical relationship that has been going on for far too long.
Each second of this number is nothing short of a blast! The angry guitars explode in the chorus and nearly drown her voice. Granted that makes it a bit difficult to make out the words, maybe this was the intention all along, as it accentuates the raw anger. Her full-lunged yell being muffled by a smokescreen of guitar roars peppered with some fiddle is the perfect metaphor for her newfound ability to rage. As we all know, ire is the best fuel of chick rock!  And rage she does with lines like: "Your hateful spell, your prison cell. Your evil ways, I know one day you're going to pay!".
Carter describes the track as illustrating the moment when "love for someone turns into hate" and even "the touch from them sends you into complete sickness and drives you insane". The song actually begins with a quiet drum that fittingly sounds like a march to battle and, to be fair, some banjo strumming at the background does give a nod to her Southern American roots, but this is more of an adornment to the full picture.
Analisa Carter discovered her love for music at the age of eight while living in Stuttgart, Germany. This is her second single, after her stellar country-rock debut Thinking about you. More music is planned for the early Autumn.
Rising country diva brings chick rock back with all due wrath!
Discover more from Analisa Carter
Discover more on RCM
Words Fernando de Oliveira Lúcio