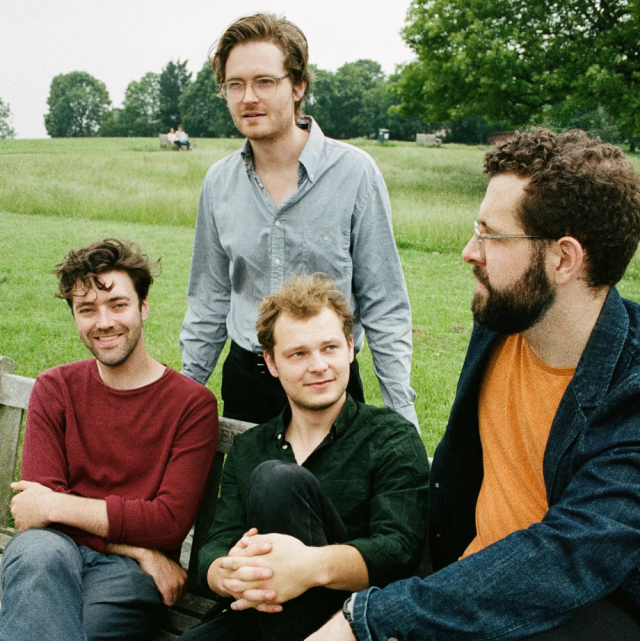 After a break from live performances and releases, Yardlander fronted by the brilliant Oscar Koronka are ready to continue their artistic journey with their first new music in three years, following the success of their debut EP, The Small Hours (2019).
Yardlander – Grow/Change
Grow/Change is a melancholy charged anthem, flowing with remarkable aspects ideologically and sonically.
Yardlander is an alternative rock band hailing from London, the group is composed of Kit Gallagher (guitar), Tom Hill (bass), Will Pickering (drums), and Oscar Koronka (vocals), their newest song, Grow/Change marks a long-awaited return after a significant hiatus.
Koronka is not shy when it comes to diving into hard-hitting subjects such as body dysmorphia, depression, obsessional self-blame, and troubled relationships. Yardlander's confessional themes play a huge role in their musical identity, which can be seen in their latest offering called Grow/Change, a track that was mixed and produced by Oscar in its entirety.
The title of this piece is very self-explanatory, illustrating how the lowest point in life doesn't necessarily mean the end, whenever failure shows up, this can also mean a transitional moment for a new beginning or opportunity. In the end, this work brings the eternal concept of change, something that is unavoidable and necessary in life.
The beautiful instrumentation goes hand in hand with the impressive verses. The contagious bass line, combined with the euphoric hooks, creates a very atmospheric vibe that can only be described as nostalgically epic.
Grow/Change highlights the multifaceted talent of this band, carrying a universal theme in its lyrics.
Despite the time off, this new banger proves that this quartet still has a lot of fuel in the tank, Oscar Koronka has crafted one of the most mature and upfront compositions in his career, coming up with an intriguing mix of uncertainty and bluntness in this melody, it's very safe to say that these guys have grown and changed for good.
Discover more from Yardlander
Discover more on RCM
Words Javier Rodriguez