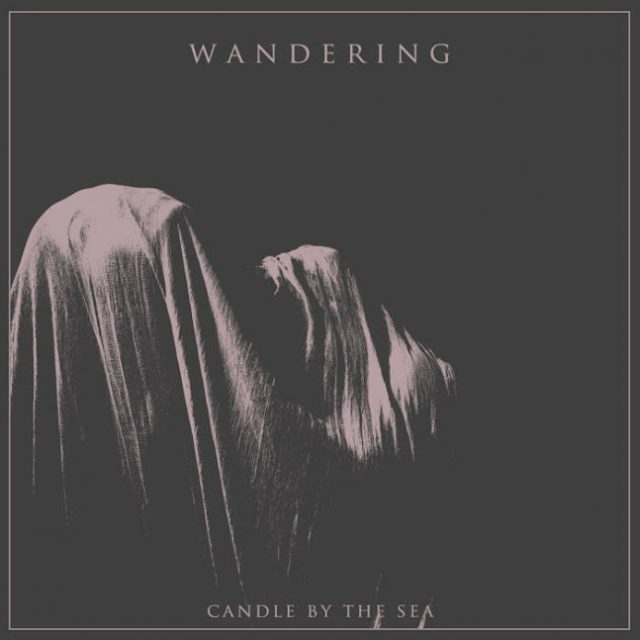 Candle by the Sea
is the debut album by Wandering, a project led by multi-instrumentalist and vocalist Joe Callaghan. Inspired by months of exploring the loneliness of the cliffs on the Southern coast of England, Wandering combines the vast, atmospheric ambience of this landscape with gritty, caustic guitar sounds and intense vocals.
Wandering – Candle by the Sea
The whole album is characterised by contrast: Wandering's soft and enveloping vocals are abruptly interrupted by the same voice, screaming in anger. Towards the end of each track, they often come together to symbolise the dual nature of each and every one of us.
Listening to Candle by the Sea will give you the impression you're looking at a storm building up and raging by the coast, in its soaring mix of sombre pads and metal-inspired guitars and drums. 
The opening track Dots to the X is a perfect example of this dichotomy, starting with quiet, room-filling synths, that crash into hectic guitars. Dyonisian Regret and Oil & Water are the most burning tracks, where the feeling of desolation and not being heard seem to be amplified by the loudness of the ensemble. After All It's Just A Star shines amongst the other tracks and it's the closest to what we'd define as a single, although Wandering doesn't want to stick to norms and is a master in doing so.
Wandering will appeal to fans of Deftones and Bring Me The Horizon, who are looking for a more aggressive kick and songs to headbang to. Wandering won't let you down.
Discover more from Wandering
Discover more on RCM
Words Anna Colombo