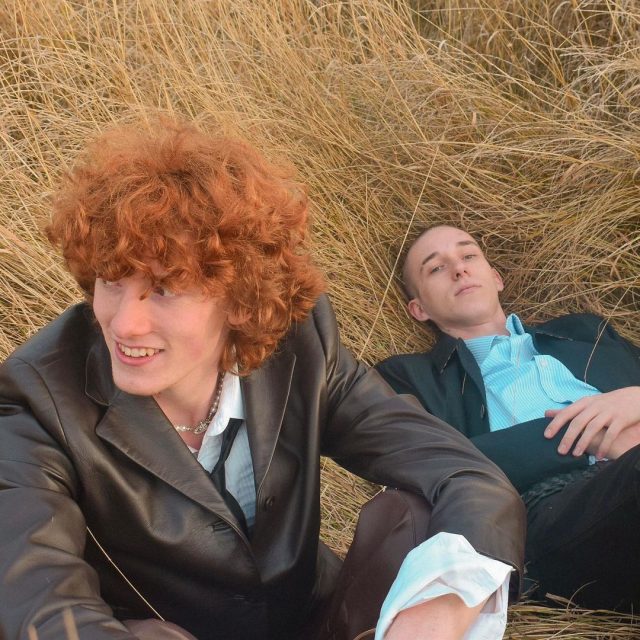 The Sukis share their new track 'Intimacy', an intense and electrifying listen from beginning to end, but we wouldn't expect anything less. Bringing up nostalgia, rejection and reflection in the context of relationships, alongside the melancholic alt-rock sound that made the genre famous, The Sukis add thrashing drums and bold guitar riffs around their catchy hook. Delivering a foot-tapping anthem to keep on repeat, The Sukis are here to seal the deal and make 'Intimacy' your new favourite track. 
The Sukis 'Intimacy'
'Intimacy' presents a new era for The Sukis in the post-lockdown age, not at all claustrophobic- just pure euphoria. Hailing from Hertfordshire, the alt-garage trio are bringing new energy to the music scene with their infectious concoction of experimental sounds and odes to life in the UK. 
The band's feel-good energy has been selling out shows across the country and amassing millions of streams and it's no surprise. 'Intimacy' proves once and for all that The Sukis are here to stay – and shake up the music scene in the process. Their rapidly growing listenership support from tastemakers including DORK and The Line of Best Fit exemplify the impact this duo have already made on the industry. 
Opening with serotonin sparkling strings, 'Intimacy' will make you cast your mind back to the vibrant sounds of 90's and 00's punk-infused pop, a sound that has recently crept back into the charts once again. Striking that perfect balance between old-school sounds and a fresh effervescence, The Sukis are making all the right moves to catch your attention.
Discover more from The Sukis:
If you like The Sukis you might also enjoy Frantic Memories
Words Chloe Hadded