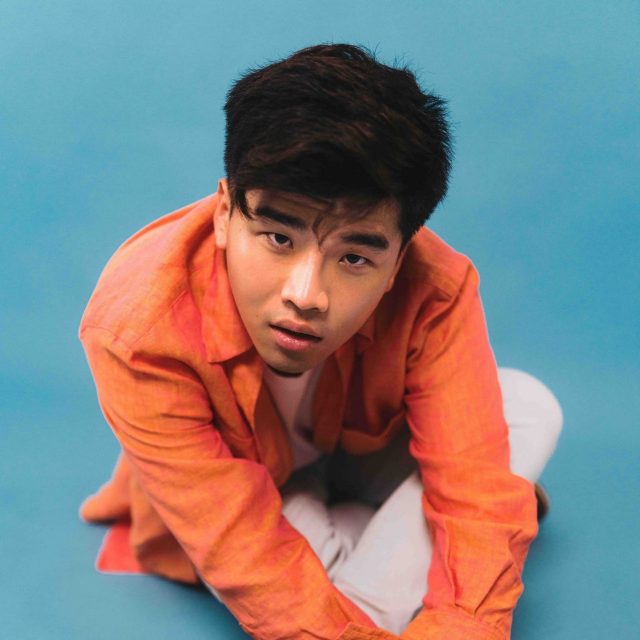 Australian-Chinese artist JËVA pours his heart into his new EP, sharing his personal struggles with identity and sexuality through his reflective lyrics, over euphoric, and sometimes tropical, pop sounds and masterful production. 
JËVA – 'Typhoon'
This isn't your standard pop EP- JËVA takes us in-depth into his stories of unrequited love and traumatic public outing, turning his struggle into an incredible pop masterwork. Expect throwback pop sounds, retro synths and ruthlessly catchy choruses and hooks. Music is more than just a creative outlet for JËVA who reveals "Through writing the songs I found a safe space to explore how I was feeling, process my trauma & navigate this really tricky time of my life. I couldn't see it then, but it was my support system."
JËVA has had a whirlwind few years, with support from huge names including Tones & I, Australian broadcaster Triple J Unearthed and TikTok. Hailing from Sydney, JËVA is out to defy his family's 'white picket fence, wife and kids' dream, taking his life into a new direction where he is free from expectation and can heal from the past- and is able to inspire others in the process and be the role model he always wanted. The dots over the 'E' on his name are a bit different from the norm, something that JËVA knows all too well.
He takes inspiration from a wealth of different places, from 2010s R&B and 2nd Generation K-Pop to Taylor Swift, and his versatility as an artist is quickly garnering some well-deserved attention. With the undeniable ability to create earworms that make listeners feel instantly uplifted, it's safe to say JËVA is an artist who really has it all. 
Discover more from JËVA:
If you like
JËVA

you might also enjoy OAKLND

Words Chloe Hadded