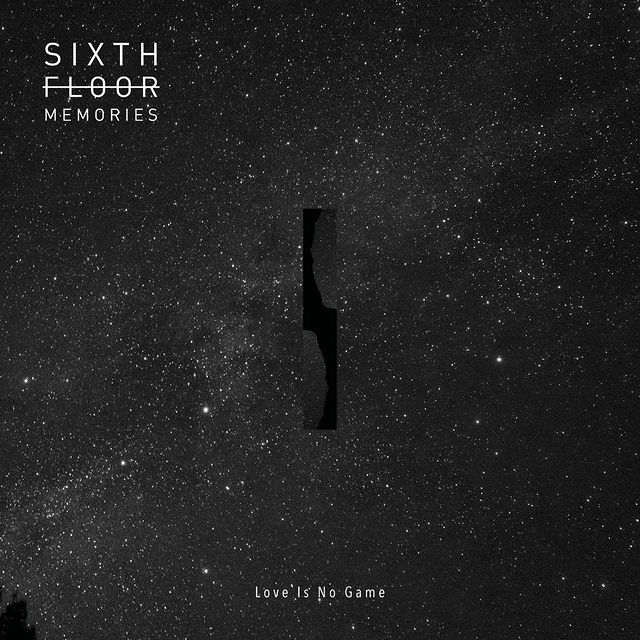 The dramatic lows of a failed relationship are a very relatable state of affairs and music artists have been exploring the subject probably since the dawn of modern music. Nevertheless, the theme never grows too old, especially if given the right treatment.
Sixth Floor Memories – Love Is No Game
Sixth Floor Memories, a solo project from the Netherland-based musician Sander Meijer, beautifully touches on this subject with the new single "Love Is No Game". Melancholic and atmospheric, the track evokes the feelings of sadness derived from a failed romance while setting the tone for a reflection about one's role in a struggling affair.
In short, and using Sander's own words: "The song is about harsh realisations with regards to romantic relationships not working out and how those experiences can make you realise your own mistakes and errors, before being able to move forward." A topic that fits perfectly in the context of the musicality explored in the track. Let us discuss this further.
The track, originally released as a demo in 2019, successfully merges genres such as indie, R & B and anti-pop and creates a cohesive and compelling amalgam of sound. Building from a quiet start, the song progresses in a cadenced groove while Sander's bewitching vocals emanate with grace from the efficient instrumental groundwork, which is composed of electronic-sounding layers of keys and guitar.
Hints of artists like Sullii and Oscar And The Wolf can be found in the tune,  which was written and recorded entirely by Sander in his sixth-floor studio apartment (hence the project's name). The song is also part of the young musicians' upcoming album: The Story Of Jasmim Reeder.
"Love Is No Game is an indie-influenced, anti-pop number that dwells on the pain of a dysfunctional relationship. Sombre yet catchy, the track is a high-standard offering from a promising artist."
The release is set to expand Sixth Floor Memories' musical influences and explore elements of hip-hop, post-rock, synthwave, and dream pop. With Love Is No Game as a sample of what is to come, the album has everything to impress and take Sander's career to a new level of recognition, one that he surely deserves.
Discover more from Sixth Floor Memories
If you like Sixth Floor Memories you might also enjoy In Earnest
Words Fidel Beserra