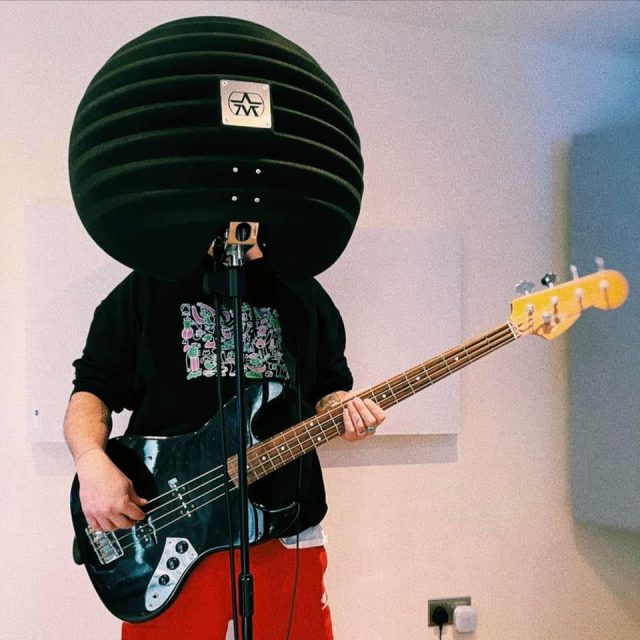 There's something to be said for doing your time in the music industry before pursuing a solo career. Experience is valuable, as well as a working knowledge of where the cheap drinks are. It's a route that this next artist knows well, having spent years as a gig and session musician for acts like Clean Bandit, Jess Glynn and Little Mix, to name a few. And his name is Elliot Kid Danger, with his track 'Much Too Much'.
Elliott Kid Danger – Much Too Much
Elliot Kid Danger is a Margate-based artist who started as a session bassist but began pursuing his own music in 2020. 'Much Too Much', is a bouncy,  endearingly self-aware rap track with plenty of hip-hop and soul flavours.
Elliot Kid Danger delivers his ruminations on identity and confidence with style, addressing an unnamed antagonist with lyrics like 'You can make me feel small, but I'm climbing over these walls' before he decides he'll be 'looking inside to find the things I need, cos honestly no one else can give you that sheet'. His energy and the hooky, pitched up backing vocals give it an almost cartoonish feel.
With its bubbling synths, hip hop beats and skittering effects, the track feels current. But there are flavours of church and funk too, in the soulful breakdown and the bassline. Fans of Mac Miller and Chance the Rapper will find plenty to enjoy here. It's a confident, infectious track with a clear appeal.
Discover more from Elliott Kid Danger