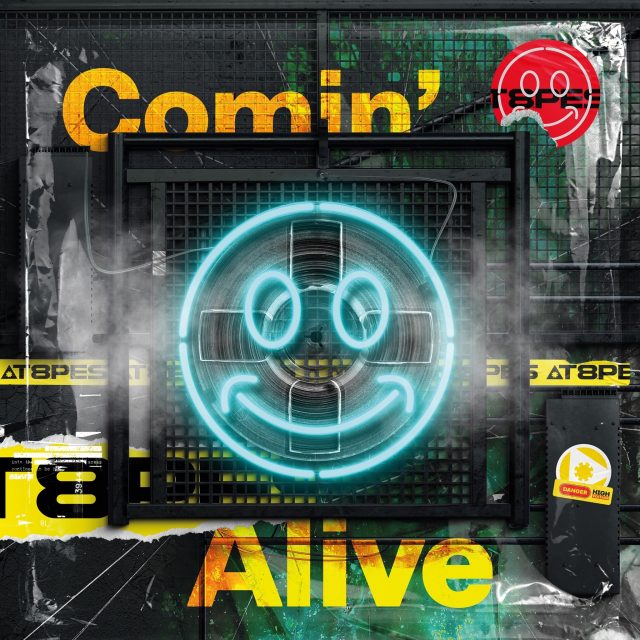 T8PES returns with 'Comin' Alive' and gives summer 2020 the shot in the arm it so needed.
Coming Alive
Comin' Alive feels like the official start of the summer. With production from Walsall based Burt Von Dirt and featuring the outstanding vocal talents of Birmingham songstress Rhianna Keane.
The track is a modern-day musical sonnet fusing his trademark poetic lyricism, anthemic gospel-style vocal lines, and Disclosure-esque production. It's a classic tale of boy meets girl, boy falls for girl, boy proceeds to orbit planet earth aboard the International Lovestation.
Comin' Alive comes in the wake of previous single 'Wake Up' which featured A-List Grime emcees Sox & Vital. Not content with one release T8PES has dropped an additional set of remixes featuring Burt Von Dirt, Mike Lazy and Birmingham producer ENiGMA Dubz who has taken Comin' Alive and hit it straight out the park. On the hottest day of the year, this absolutely sizzles.
About T8PES
Emerging from the DOLBY enhanced Hi-Fis and car stereos of Birmingham's graffiti sprayed, inner-city playgrounds comes T8PES. The producer/emcee captures the golden days of 90's dance music and injects it with a 21st Century Hip-Hop & Grime infused serum. Expect tales of living for the weekend, drug dalliances and addiction, brutally honest social commentary, and a heavy dose of working class angst.
The man behind T8PES is emcee/producer Jimmy Davis. Jimmy has toured the UK & Europe extensively, graced huge stages at venues such as Brixton Academy & Shepherds Bush Empire, is a 3-time performer at Glastonbury Festival, and influenced a young Ed Sheeran. Ed cites Jimmy as a major inspiration on him and the pair remain good friends to this day, regularly jamming together backstage at some of Ed's huge shows worldwide.
Discover more from T8PES
Discover more new music on our Lost On Radio Spotify Playlist. Hit shuffle!