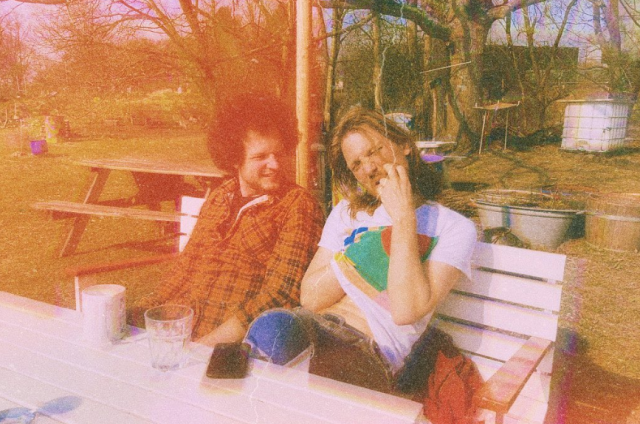 With strong influences of Grunge and Folk, Subterranean Street Society return with a new single and new album that showcases their artistic maturity.
Subterranean Street Society – Songwriter Syndrome
Subterranean Street Society is a Danish-Dutch trio with three albums in their repertoire: I'll leave Me Before You Do (2016), Twelve Steps (2020), and their most recent LP Saudade (2022), their music has been described by the band itself as a mix of Folk, Alternative and Grunge.
Since 2016 this band has shared their love for music by touring in countries like Holland, Germany, UK. Italy and Russia, also their music has been featured in the critically acclaimed series 'Ragnarok'.
Now with their third album Saudade, this trio is looking to explore new frontiers with a more symphonic-oriented sound, and Dylan-esque lyrics by the hand of Louis Puggaard-Müller.
There is a musical growth in Saudade, of course, the folk and alternative elements of their two previous deliveries are still there but now some chapters in this work lean towards different paths of experimentation, particularly their most recent single Songwriter Syndrome is a fine demonstration of this.
Songwriter Syndrome is a song that feels divergent in a lot of ways, the effervescent drums have been replaced by atmospheric samples and typewriter sounds, creating a unique introductory experience for the listener, the Bob Dylan influence can be seen in the poetic yet mystifying words.
The chorus has these powerful piano chords accentuating the lyrical passages, meanwhile, In the second verse, it's possible to appreciate the introduction of ethereal vocals in the background, along with a beautiful string section, the inclusion of the acoustic guitar in the bridge gives the song a refreshing vibe as well.
Despite the ambitious production, this is not a convoluted mishmash of different sounds, the slow and calm pacing of the song gives each instrument a moment to shine.
Songwriter Syndrome is a revitalizing Folk tune driven by outstanding performance and unique verbal dexterity.
Subterranean Street Society has created a track (and an album) that transcends the boundaries of traditional Folk music, while also staying loyal to their musical roots.
Discover more from Subterranean Street Society
Discover more on RCM
Words Javier Rodriguez