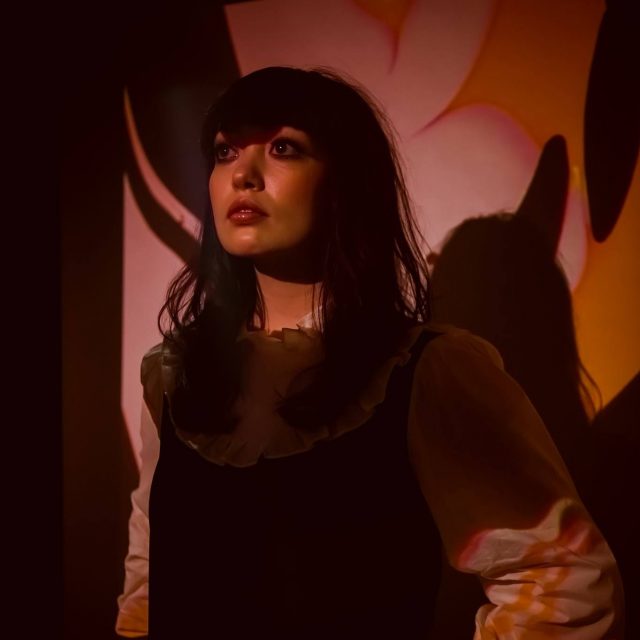 I enjoy a good tune about space. From Bowie to Muse to Vangelis, there's a good proportion of star-themed songs that turn out to be bangers. Man has always looked up at the sky and wondered at that great expanse. It's just that some of them also had synth pads to hand. Anyway, it's a theme that Alas de Liona has latched onto with her EP 'Astronomy' and latest release 'Planetarium', to very good effect.
Alas de Liona – Planetarium
Alas de Liona is a dream-pop artist hailing from the Mojave Desert, splitting her time between there and Edinburgh – now there's a contrast for you.
'Planetarium' is a soaring, synth-pop ballad, full of wonder and longing for the great beyond.
Liona instantly sets her dreamy, abstract tone with lyrics like 'Greetings from Mercury, there must be air up there.' She expresses her discomfort with a mundane life on Earth – 'I'm an imitator' – and turns her eyes skyward in search of escape and higher things. 'Dream a cosmic dream, the universe begins', she sighs in her pure, breathless vocals. Her sweet, rising and falling melodies also show off a nice vocal range, with a touch of Kate Bush in there.
The production falls somewhere between the cinematic and the 1980s. Those classic drums and twinkly guitars could be taken from a band like Simple Minds, but there's some unexpected tension in the harmony, plus those shimmering synths adding a different ambience. It's also supported by a very lovely music video, with animation by Abi Pate. 'Planetarium' is a highly listenable track, with enough delicate quirkiness to keep you interested.
Discover more from Alas de Liona
If you like Alas de Liona you might also enjoy Jess Locke
Words Eden Tredwell