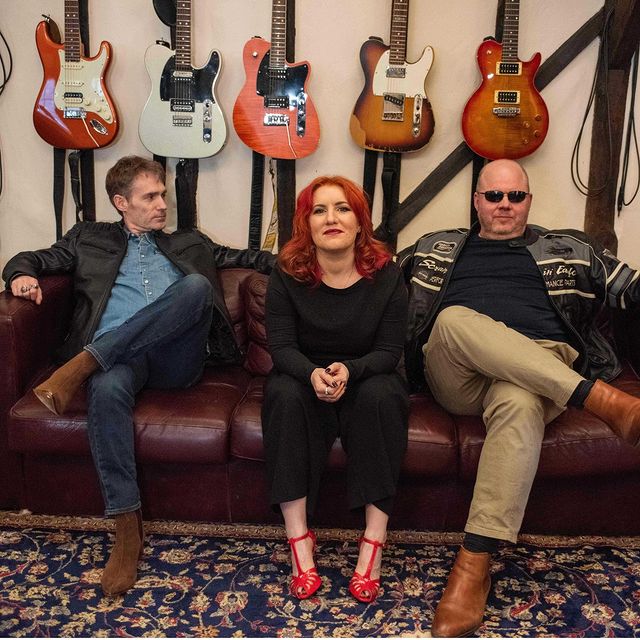 Ah, give me a stomping kick drum and someone whispering 'One, two, three, four', and I'm halfway to loving a song already. Give me an interesting title like 'Station Wagon Motel Chic' and you have my attention! And thankfully, this single from Damn Good Liars is just as much fun as I'd hoped.
Damn Good Liars – Station Wagon Motel Chic
Damn Good Liars are a three-piece describing themselves as having 'British rock roots with a transatlantic sensibility', with this track coming fresh off their debut self-titled EP.
'Station Wagon Motel Chic' is a pop-rock jam with enough hooky melodies and indie sensibilities to satisfy all.
It's a motivational kick-up-the-backside for someone who's been dragging their feet, and doesn't realise they've already got all the assets and the 'Station Wagon Motel Chic' that they need. Lead singer Ellis Turner's confident, husky vocals exhort them to 'Come on and prove yourself', reminding that 'Time doesn't wait to see how far you've got.' With those pumping, driving melodies and catchy little oohs, aahs, and hey-heys filling every corner, the whole effect is pretty infectious.
With that locked-in bass, the production is solid, punchy drums and effective guitar riffs all building up to a very appealing groove. There's a little guitar solo for the musos and even some unexpected harmonies here and there. It's a very appealing track overall, and one I can imagine going down particularly well in a live setting. Fans of bands such as Goldfrapp will find plenty to enjoy here.
Discover more from Damn Good Liars
If you like Damn Good Liars you might also enjoy Dust In The Sunlight
Words Eden Tredwell