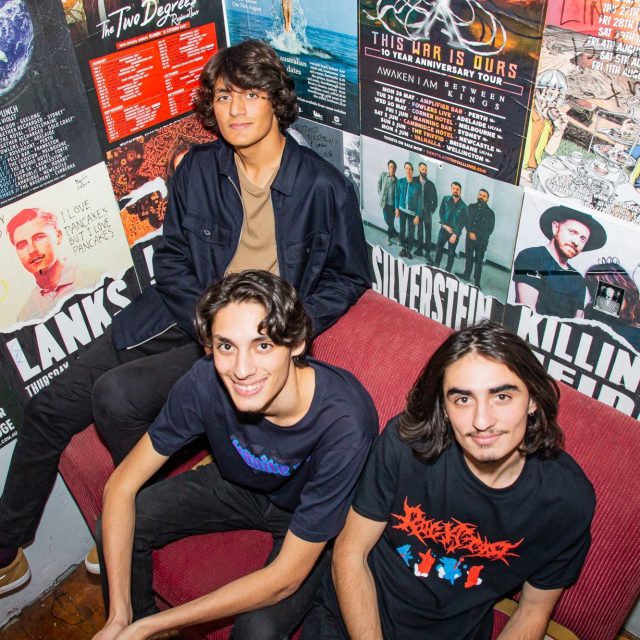 Australian-based Snowfish is an alternative rock outfit composed of Jordan, Solomon, and Kalan Rodrigues, a trio of brothers determined to leave their mark in the demanding world of independent music.
Snowfish – Maybe
Since 2020 Snowfish have been captivating audiences with hard-hitting singles like Ghost, Chemicals, and Burn From Within, all of them combined have generated over 40,000 streams on Spotify. On top of that, they have achieved national exposure in the recognized station Triple M, as well as outstanding reviews from relevant indie blogs and sites.
Maybe is an emotional alternative rock banger that emanates a cool and gloomy aura.
Their new single Maybe is a small preview of their debut album The Monster Upstairs, an LP that will see the light in the second half of 2022, this tune is a change of direction in comparison with Snowfish's previous deliveries, the aggressiveness, and fast riffs have been replaced with a balladesque melody with a clear 90s / 2000s influence that is seemingly a love track, however, the story is a little more complicated than that, as the band itself explains:
"The narrator of Maybe fantasizes about being in love and putting another before themselves, even though there is no one there. We wanted to write a nice love song while still having a dark undertone to the tune, imperfection lurking beneath the surface"
Maybe sets a new landmark for this band, being a welcomed change of pace in Snowfish's catalog. The formidable musicianship is still there, along with the mind-blowing production. With more music and live performances on the horizon, this is a band that will give a lot to talk about in the upcoming months.
Maybe is currently available on all the main streaming platforms.
Discover more from Snowfish
Discover more on RCM