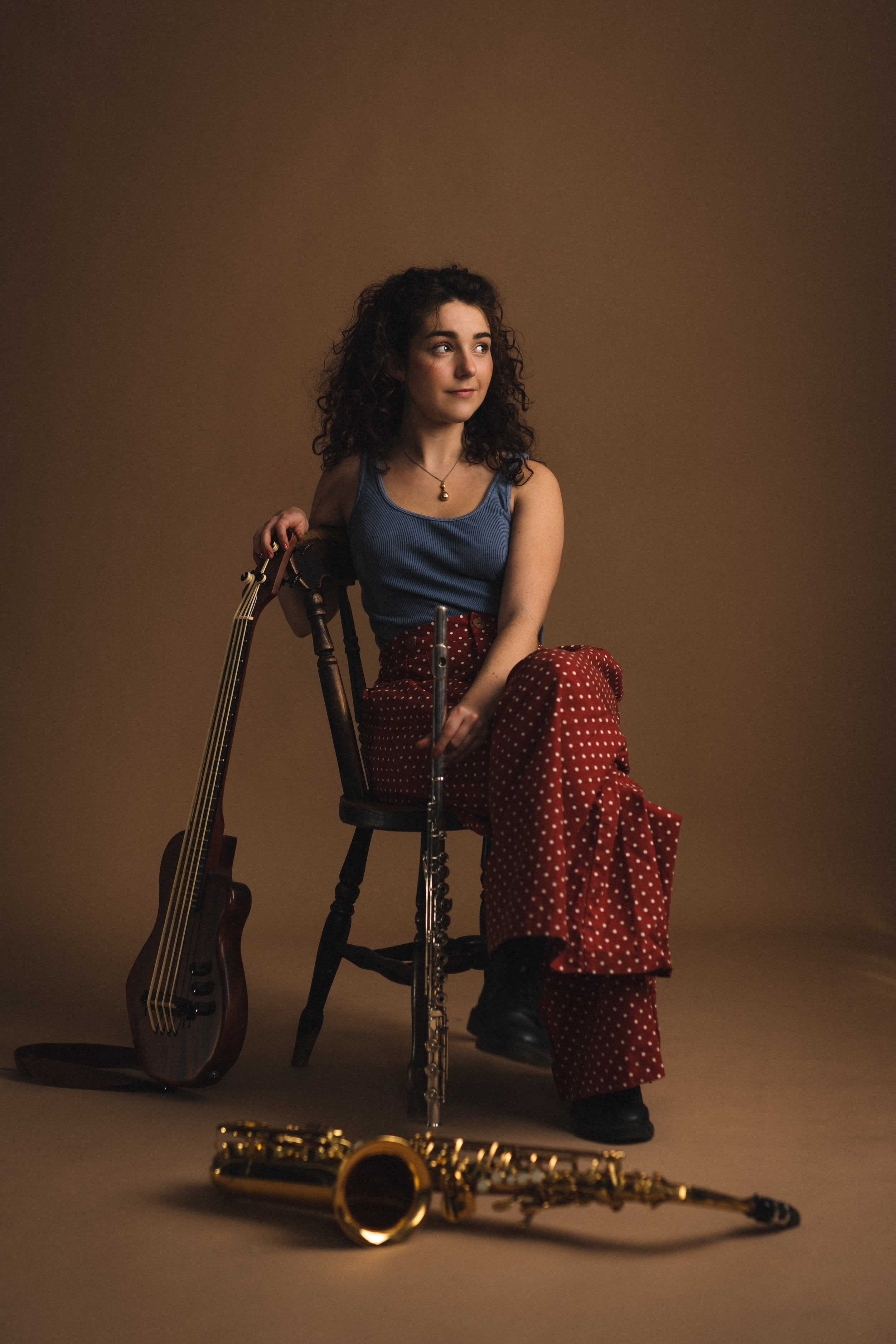 Discover Bella Band's fun and fresh debut.
Bella Band – 'Pyjama Drama'
The title 'Pyjama Drama' may have caught your eye – but don't worry, we're not in the world of heavy turmoil or even girly cat-fights. This is a song for those solo cosy nights in, as you get sucked down the rabbit hole of some drama or internet comments section that you know is bad, but feels so good. Healthy? No. Fun? Yes. 
Bella Band has had quite the path, from child actress to flautist and bassist who's found herself playing for esteemed drill and rap artists. This is her debut single, where she finds her own jazz-pop-funk style, naturally including some kick-ass flute playing.
'Pyjama Drama' is a cheekily cute track, fusing jazz, funk, pop and RnB styles with ease.
The tongue-in-cheek lyrics see our narrator 'yearning for just a little drama' as she balances her adult life with her more childish inclinations – 'I may have my 5-year plan, but secretly I want shit to hit the fan'. There's plenty of glee in lines like 'it's funny what the cat drags in', and it's delivered in Band's whispery yet characterful lead vocals. The fast-paced melodies show off the jazz influence whilst retaining a pop catchiness. 
The production centres around funky, stabbing chords and the band's virtuoso flute playing, which plays call-and-response with the lead vocals. With some groovy percussion and a fun guest verse from rapper Denzel, it creates a fresh sound that will catch many a listener's ear. Think Lily Allen or Kate Nash, if they got their hands on some funk and a flute. 
Discover more from Bella Band
Discover more on RCM
Words Eden Tredwell