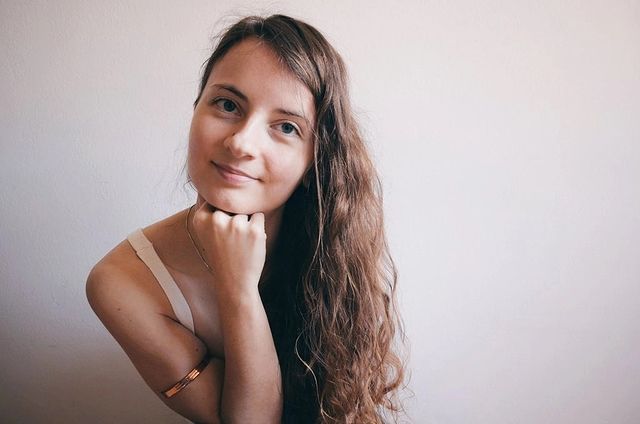 We live in a world where insecurity and self-doubt are truly must-have accessories. Honestly, if you're not feeling a bit shaken after a global pandemic and…whatever you call Earth's whole situation right now, you're either oblivious or Patrick Bateman. But as always, music is here to guide us, and Camila Knight has turned her lockdown blues into something shimmying and high-octane with 'In My Mind'.
Camila Knight – 'In My Mind'
Camila Knight is a singer-songwriter usually found in London or Atlanta, with influences spanning everyone from Radiohead to Aurora.
'In My Mind' is an electro-pop banger that turns insecurities and conversations with one's inner critic into something bordering on epic.
'I've been always looking for a ray of light', wails Knight in her throaty, compelling vocals. Cascading, grand melodies contrast with the self-doubt of the lyrics – 'Are you good enough?', Knight asks herself, again trying to run 'far away from all my sorrows'.
The production is a powerful blend of sounds, with garage-tinged beats and ringing piano lines, swooping synths and restless shakers, and even a little bit of funky bass for the old-school kids. There are hints of early 2000s pop-soul in there, and it's a track that could slide quite nicely into an inspirational advert or two. As the third single from an upcoming EP, it's another strong offering from Knight, who is proving that despite being an artist still emerging in her career, her music can catch your attention.
Discover more from Camila Knight
Words Eden Tredwell