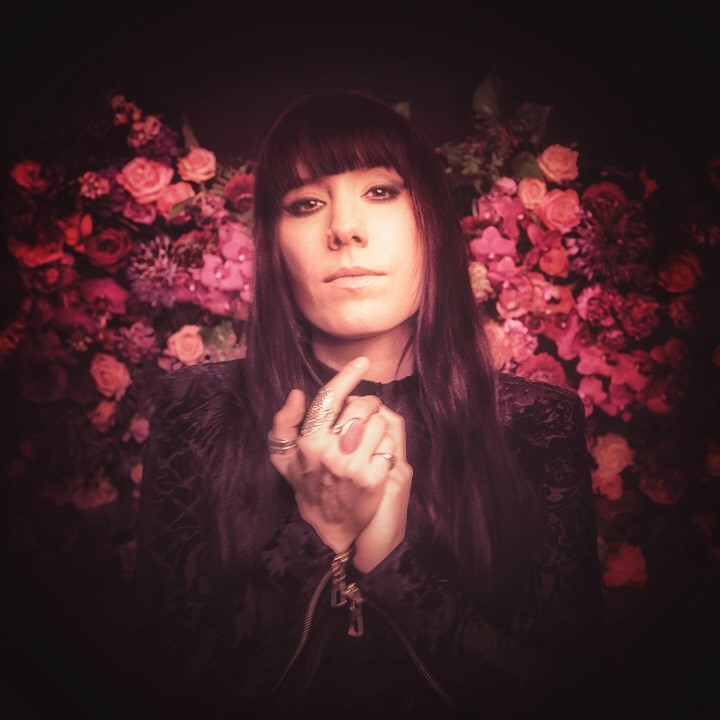 SEIL LIEN (pronounced Seal lee in) is the Chinese name of Scottish songwriter Marie Claire Lee. We featured her track 'A Little While More' back in May after it captured our attention as the soundtrack to the Boots No. 7 'Inspiring Women' TV ad campaign. This placement gained the singer an enviable amount of exposure for her debut EP, revealing to a wider audience the distinctive talent that is Seil Lien.
Lee has recruited an impressive list of people to help her bring the sound to life. Her band includes The Temperance Movement's Matt White on guitars and bass, Crystal Fighters touring drummer Jarrod Pizzata, with Glaswegian Rico Capuano (Tricky, Gary Newman) producing the record and sharing in writing duties. The band have already toured Europe with The Temperance Movement, played at the National Portrait Gallery, and supported Zero 7 Singer Sophie Barker.
Title track and first single 'A Little While More' is restrained and atmospheric, Lee's soaring and captivating vocals drawing comparisons to Portishead's Beth Gibbons. The sparse instrumentation slowly builds to a mesmerising crescendo by the end of the track.
I Am Fire
By contrast, second single 'I Am Fire' is explosive from the beginning, brimming with the influence of late 90s guitar bands, it is part grunge, part indie, and all-powerful. The driving groove, double tracked vocals, and abrasive distorted guitar combine to sound like a song that could have easily been produced by Butch Vig twenty years ago. It is little wonder the it has been play-listed by Planet Rock, who also featured Seil Lien in their 'Ones to Watch'.
There is an easy comparison between Lee and Garbage's Shirley Manson, they are both formidable Scottish singers after all, yet it is probably the music that draws a closer comparison to the legendary US band, especially in the chorus. The breakdown finds Lee stretching her impressive vocal range, the higher register reminiscent of PJ Harvey, but delivered with more aggression. The influences are there, yet at no point does the song sound derivative.
Lyrically, 'I Am Fire' is remorseful, with hints of anger, attempting to leave behind past mistakes and look to the future. Lee is self-deprecating, her distorted vocals in the verse exclaiming "I burn everything that I ever touched, I hurt everyone that I ever loved, all the things that are around me are going to turn to dust."
Cover art
The distinctive cover art is part of a collaboration with Glaswegian Artist Frank To. An original work, it is included as a first edition print, part of a limited edition vinyl release for the single, which is available for pre-order via Bandcamp, and is signed by both the artist and Seil Lien.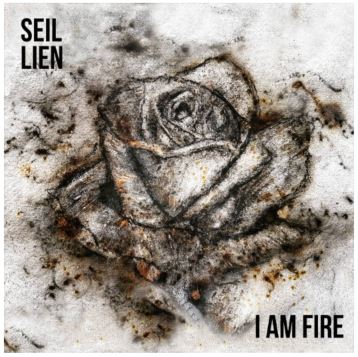 As a stand-alone song, 'I Am Fire' is impressive, but when put in context with the rest of the EP, it becomes clear is Seil Lien is an exceptional talent, with range and depth that will make a full length album something to behold. Certainly one to catch live as soon as possible, for when the band are selling out the big venues, there is bragging rights to be able to say "I saw them back when…"
Buy or stream
'I Am Fire, and the EP A Little While More is out now, available to buy from Seil Liens Bandcamp page, or for streaming on Spotify. The band have July shows in London, Glasgow and Edinburgh, with the Scottish dates in support of Sylvain Slyvain from the New York Dolls. Head to the bands website, Facebook, and Twitter for more information.
Words Nicholas Cheek.