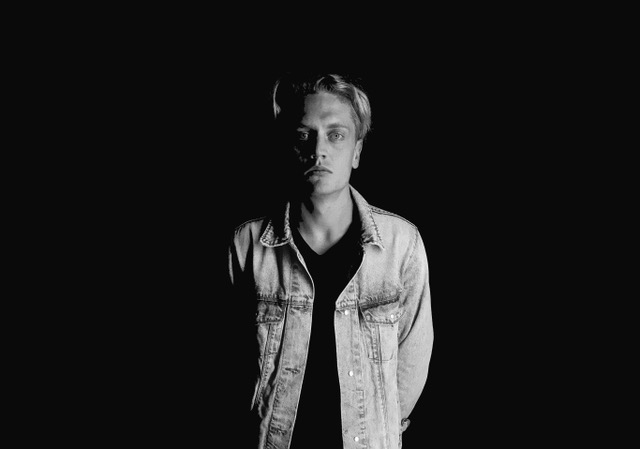 Born in Israel, but growing up on the northern beaches of Sydney, Jordi White began channelling his songwriting creativity under the Old Cities moniker in 2016, when he released 'I'll See Her Again', a song that was shortlisted for the prestigious Vanda & Young songwriting competition in Australia.
Since that first release, he has been busy working on new music, writing, producing and mixing all the songs himself, largely at his home studio. The finishing touches, especially the band tracks, were laid down at the legendary Grove Studios, nestled in bushland an hour north of Sydney.
Although White doesn't remember living in Israel, as his expat parents moved to Sydney before he even began to walk, his place of birth still holds influence. The name 'Old Cities' was inspired by The Old City area of Nazareth, an area that the singer was particularly fond of when he retuned to visit his city of birth.
Old Cities 'Again'
With an unashamed love of pop music, the Old Cities sound is influenced by the likes of The Killers, Coldplay, and Brian Eno. Second single 'Again' is hauntingly beautiful, and is quieter, more introspective song than the upbeat indie-pop of previous single 'Take Flight.' Musically, the piano takes centre stage, backing the heartfelt vocals, as layers of instruments are slowly added throughout the song, reaching a stadium worthy crescendo by the end.
Lyrically, 'Again' is personal, fragile and filled with heartache, White exploring the emotionally complex journey that he faced with the passing of his mother. The song opens with "Putting the puzzle back together, searching for my piece of mind, what I'm looking for is magic, gold in a coal mine." This lyric bookends the song, which ends as quietly as it begins, just the vocals and piano, the last line subtly changed, suggesting that the search continues, "I'm still looking for that magic, piece of gold in a coal mine."
The song references the healing process that is part of the creation of music, something that perhaps doesn't always come easy. White uses songwriting as a metaphor for trying to piece himself back together after the period of grief, "Trying to find a melody, That makes me feel like I'm alright, Picking through these fractured pieces, Trying to find the perfect line."
Evoking a fond comparison to A Rush of Blood to the Head era Coldplay, 'Again' manages to be melancholy and uplifting at the same time. It is apt, given the subject matter, that the music and lyrics both convey a sense of hope amongst the grief. It may be a cliché, but it is often through the suffering of the artist that a thing of beauty is created.
Old Cities I is due for release in August, and features 'Again' and previous single 'Take Flight'. The EP is 'side A' of what will eventually be a six-track EP, with Old Cities II due out late in 2018.
Find Old Cities online
The band will be playing shows in support of the EP release in August, for dates and information head to Old Cities website, Facebook, or Twitter. 'Again' can be streamed via Spotify now, as well as previous singles 'Take Flight' and 'I'll See Her Again.'
Words Nicholas Cheek