Tomorrow night (Tuesday 26th June) see's the 5th episode of the RCM Takeover Sessions. Fresh from her performance at the Isle of Wight Festival, we have Nadia Sheikh playing live from our Facebook feed. Tune in here at 8pm to watch the show.  Ahead of the show read our Nadia Sheikh interview.
For anyone that doesn't know you or your music describe your sound in a sentence 
I'd say it's clean rock! Pop songs in an indie rock dress, catchy choruses and delicate vocals over a heavier background.
Do you remember the song that first inspired you to learn an instrument or sing?
I'd wanted to learn how to play guitar when I was little because my uncle was a musician and I was used to seeing him around the house with the guitar, but it was actually after obsessing about Avril Lavigne's music and seeing her live when I was 12.
Who or what was your greatest musical influence growing up as child?
It has to be The Beatles. I grew up listening to them and my favourite film when I was a kid was 'A Hard Day's Night'.
To what extend do your Spanish roots influence the music you make?
I wouldn't say that my Spanish roots are very noticeable in my music, I guess I do have that Spanish pop influence because we are what we listen to, but I grew up listening to a lot of UK and American artists, so my influences come mainly from there.
You've just played The IoW Festival – if you could play any festival in the world which one would it be? And who would you most like to join you on stage
One of the things on my bucket list was to play FIB (Benicassim festival) as that is my 'local' festival back home in Spain and I recall it since I was a kid. I've been going since I was 16 and this year the boys and I are playing it! So I guess it would be headlining that and playing at Glastonbury. I'd love Paul McCartney or Noel Gallagher to join me onstage!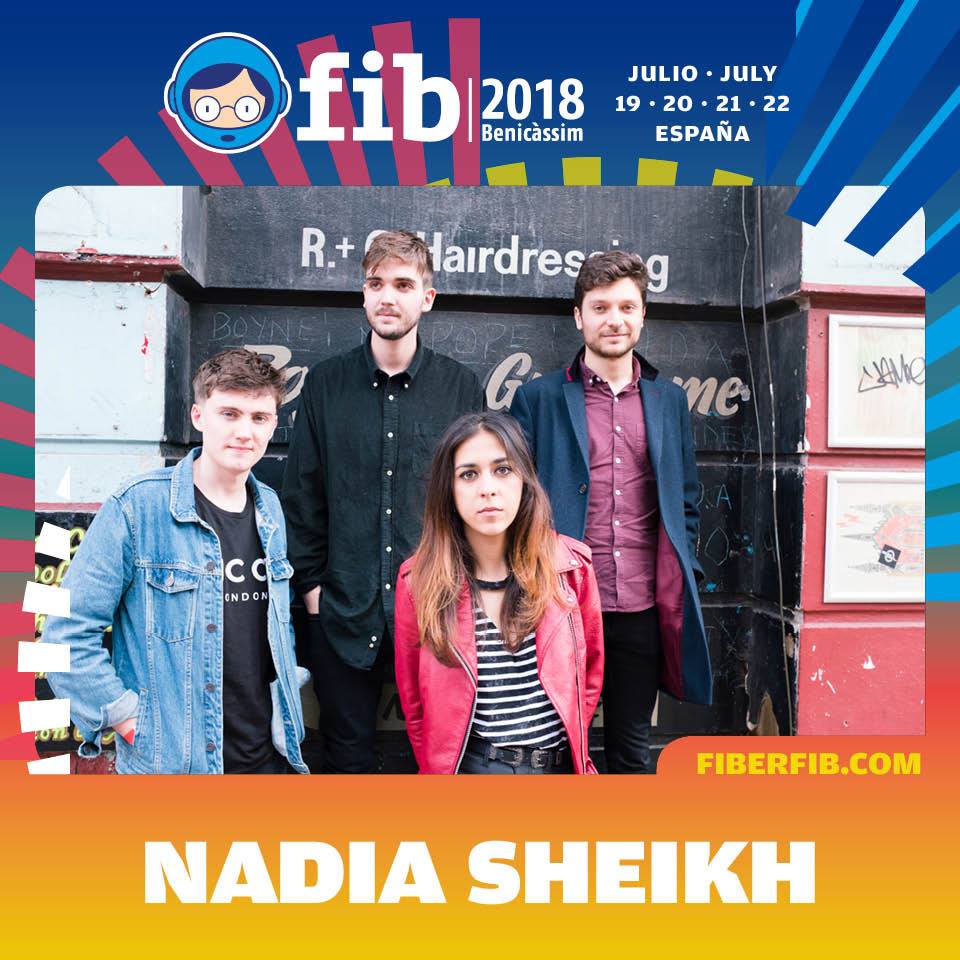 What's next for you? Singles / EPs / Album? Tour?
I have lots of new songs and I've been working on some of them with the band. Some of them we've started to test out live and others are still in demo process, but we are going into the studio in the next couple of months, so there will be new music coming out soon! At the moment I am going down the singles and if all goes to plan, there will be a tour of sorts coming with the release.
Tune in to the Right Chord Music Facebook page tomorrow (Tuesday 26th June at 8pm) to watch Nadia Sheikh live. Like our page to be notified when the performance starts.
Watch back previous RCM Takeover Sessions here.