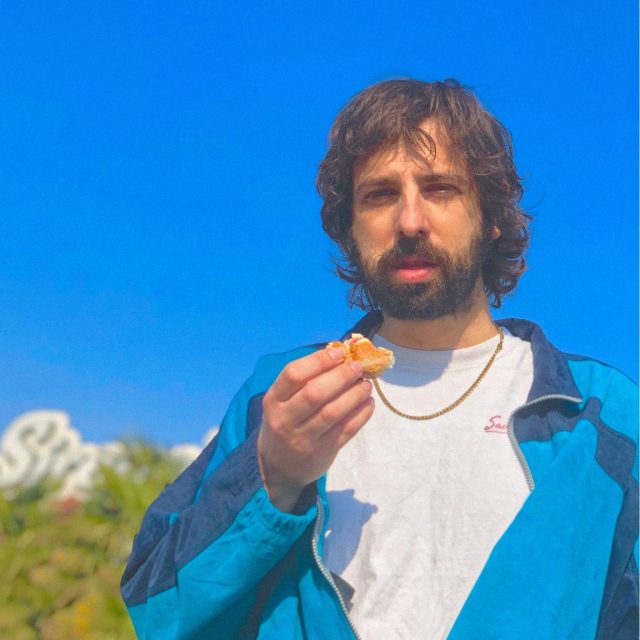 'Mama' by Sacramento made me long for a cowboy to show up at my door. He'd tip his hat, call me 'ma'am', and spirit me away upon a fine chestnut horse. We'd ride the open road, going everywhere and nowhere. Never mind that I live in rainy London and cannot ride a horse. It's the vibe that matters. And Sacramento is all vibe.
Sacramento – Mama
Sacramento is the pseudonym of Italian dreamboat Steve Fileti, Mama being the latest in a steady stream of releases.
'Mama' is a laid back, lightly psychedelic jam of a song, light on the lyrics but heavy on the ambience.
With only two sections, a hooky 'da da da' and the main refrain beginning 'Maybe tonight when your mama lets you go…', it could easily become repetitive, were it not for the skilful building of the arrangement. The steady, open-road groove is irresistible, with Fileti's pleasing everyman drawl singing over it.
There are some trippy 1970s influences at work here, with those swooping guitar licks and lush harmonies. A lonely brass line and campfire-style percussion give it all a classic sound, with a touch of birdlike synths for originality. It's impressive how a mostly-instrumental song can convey an open road, a long journey, a sense of peace, yet this is not a song to overthink, but simply to let wash over you. It's gorgeous, yet distinctive enough to have its own odd little personality. Fans of synths and the cinematic should put this on straight away, preferably with a horizon to gaze at meanwhile.
Discover more from Sacramento
If you like Sacramento you might also enjoy John Murry
Words Eden Tredwell