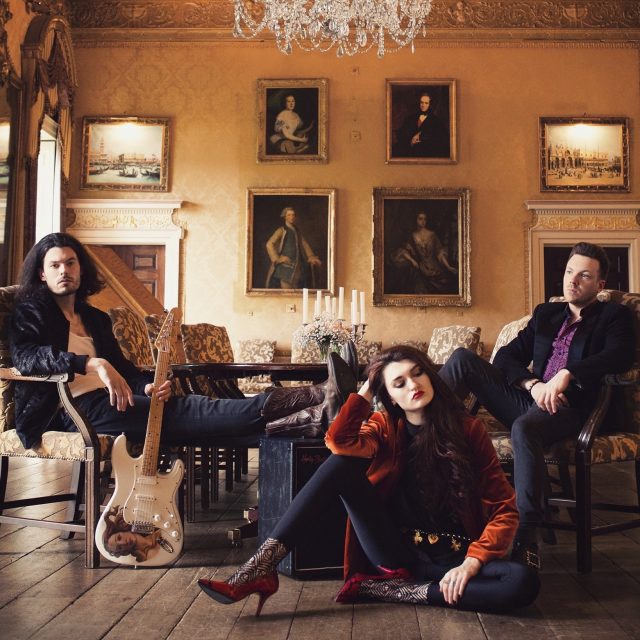 'I've got the medicine man fooled,' sings Ophelia Ray on their new single 'Medicine Man', in a joyfully nihilistic take on unrequited love. It's an interesting and intentional angle – "focusing on empowerment rather than self-pity" as lead singer Ophelia Ray Lester says, and all wrapped up in a belter of a song too. What's not to like?
Ophelia Ray – Medicine Man
Ophelia Ray, named after the lead singer, are an indie rock band with an eclectic background, with the members coming from the worlds of opera, classical music, art and fashion to name a few. Formed in 2019, they managed to get a few gigs and some promising radio play before lockdown, but continue to work, with a debut album in the making.
'Medicine Man' is a stomping indie mid-tempo ballad, a darkly upbeat tribute to the ones who don't love us back as we'd wish.
Lester's powerful vocals take centre stage here with a wide range likely helped by her opera background. 'What do my lovers make of me?' she sings in gutsy tones, with quirky folk inflexions.
The 4 piece create a surprisingly big sound, showcasing their moody chords and wailing melodies. Driving guitars with some stinging licks add a more rock flavour to the track, with cascading piano lines and a solid drumbeat to bind it all together. It's a bold yet listenable track, perfect for fans of powerhouse indie women such as Florence Welch. It's also worth appreciating the attention to visuals, fashion and art that they pay – Ophelia Ray are a band taking things seriously.
Discover more from Ophelia Ray
If you like Ophelia Ray you might also enjoy Clare Kelly
Words Eden Tredwell