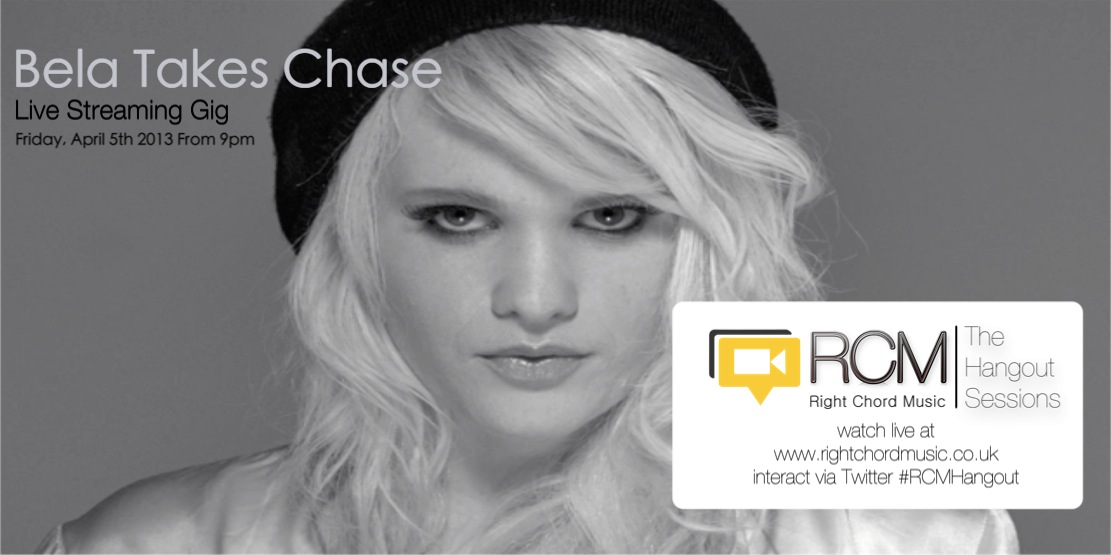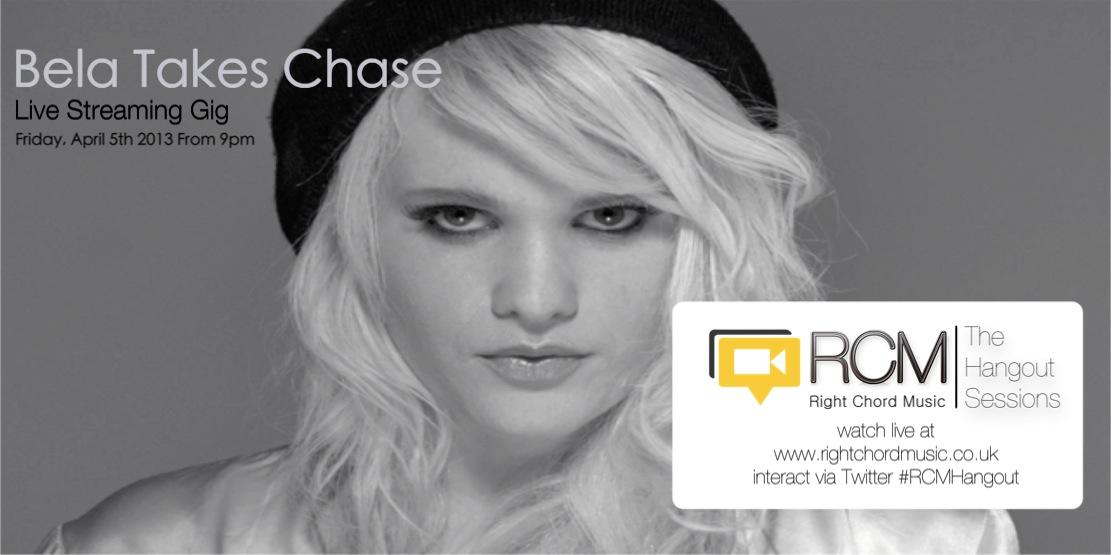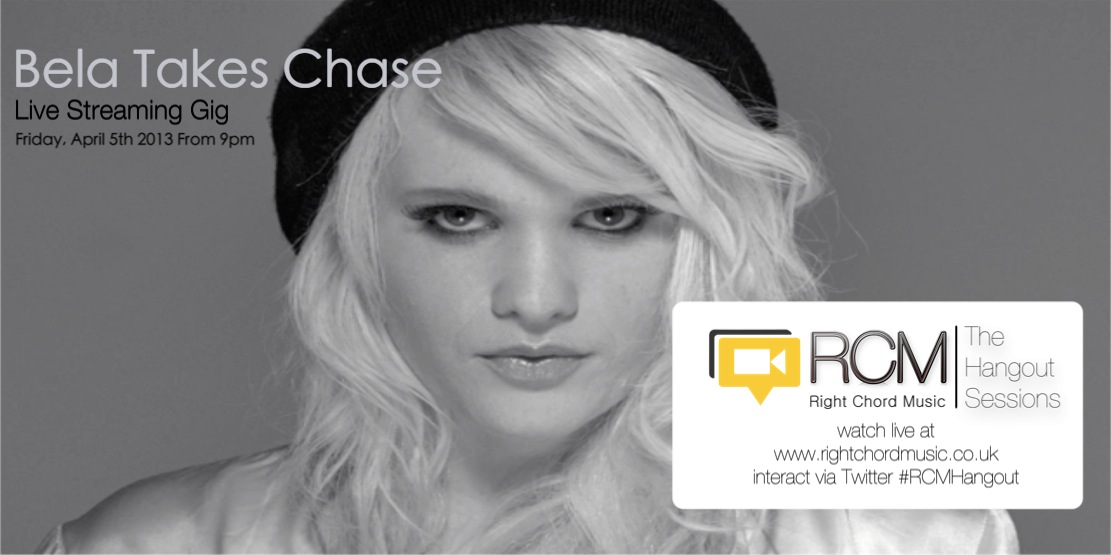 We're excited to announce the 4th Right Chord Music Hangout Session will feature the brilliant Bela Takes Chase. Watch the live streaming gig here at Right Chord Music from 9pm on Friday 5th April.
We've been huge fans of Bela ever since the delicately beautiful 'Eye Pennies' washed over us, then 'Miles Away' shook us and made us dance with it's high energy electro pop. A star has been born and we are delighted to welcome this incredibly versatile performer to the RCM Hangout Sessions.
As ever the show will be hosted and feature the enchanting lo-fi folk of Stylusboy.
Our aim is to make Right Chord Music Hangout Sessions a live monthly showcase of incredible new music, broadcast live to the world. To take part in a future Hangout Session or suggest an artist you would like to see, contact us here.
#RCMHangout Session 1. Stylusboy
#RCMHangout Session 2. Jack Omer – Hosted by and featuring support from Stylusboy
#RCMHangout Session 3. Alex Highton – Hosted by and featuring support from Stylusboy