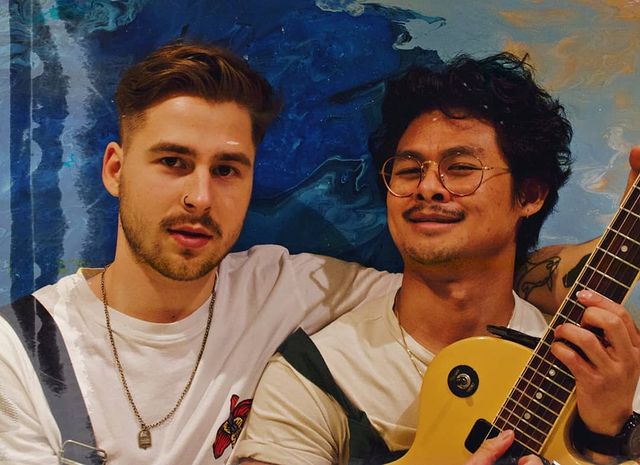 I've always loved disco. I could never pull off an Afro, or belt like Donna Summer, but there is something so joyous in music that is explicitly made for dancing. Times evolve, but the 2020s have shown there's still a place for disco, particularly with Dua Lipa's smash 'Future Nostalgia' album, and now Pastel Jungle give us their take on it with 'Overdose'. And what a fun overdose it is.
Pastel Jungle – Overdose
Pastel Jungle – a perfectly apt name for their combination of the dark and childlike – are a UK based collective with a love of lo-fi, easy listening bedroom pop.
'Overdose' is a sensually upbeat mish-mash of styles, as vocalist Kees Phillips sings of a heated night in his mellow tones.
The lyrics keep it subtle, leaning into the addictive, drug-like nature of good sex, with curious lines like 'Can you eat it like it was chemical?… Can I save it for when I need it most?'
The production holds a bit of everything, with classic disco strings, bubbling synths, dreamy horns, and a funky bass groove provided by guitarist and bassist Julius Alcantara. Fans of the old school may pick up on the use of the Arturia and Roland kit samples. Overall, 'Overdose' is fun, a little psychedelic, and washes through the ears delightfully. A twinkly tune perfect for those cosy nights that turn into a kitchen dance party. This being their first release of the year after their 2020 EP, it should be a good year for Pastel Jungle.
Discover more from Pastel Jungle
If you like Pastel Jungle you might also enjoy Mullally
Words Eden Tredwell