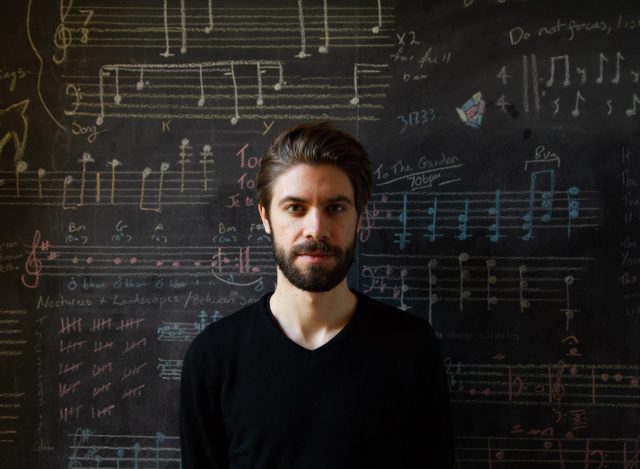 The latest piece from Blair Coron, 'Still, Let Us Live By The Moon In Ecstasy', is not an overwhelming track, despite its flowery title. It is an understated piece, a chance to reflect. It's what the soundtrack might be for a quiet train journey back to your hometown, or for sitting in the sun by a window.
Blair Coron – Still, Let Us Live By The Moon In Ecstasy
Glasgow-based musician Blair Coron composed 'Still, Let Us Live By The Moon In Ecstasy' for World Piano Day, describing it as 'an exploration on nostalgia'. And there is something a little old-fashioned and dreamy here, a sense of longing for something but hesitancy to fall too far. Coron is clearly a skilled and thoughtful pianist, and with an interest in meditation and poetry that can only add to his compositions.
If you need a little more peace in your day, I can only recommend it.
Starting with simple, spread chords, there are clear modal influences of traditional British and Celtic folk music, an indefinable countryside quality. This piano is balanced by the inclusion of Coron's string ensemble, adding unobtrusive swells and sweet tremolo. As the piece gains pace, there are more influences of classical and contemporary music, with subtle harmonic extensions. But there is a steady 'un-rushedness' to it all, the music never taking off, content to remain in a small, sweet place. It takes a lot of restraint and craft to achieve this, for which Coron must be commended. Anyone interested in piano music, folk music, ambience, or even just a moment of reflection, should find something to enjoy here.
Discover more from Blair Coron
If you like Blair Coron, you might also enjoy The Daydream Club
Words Eden Tredwell