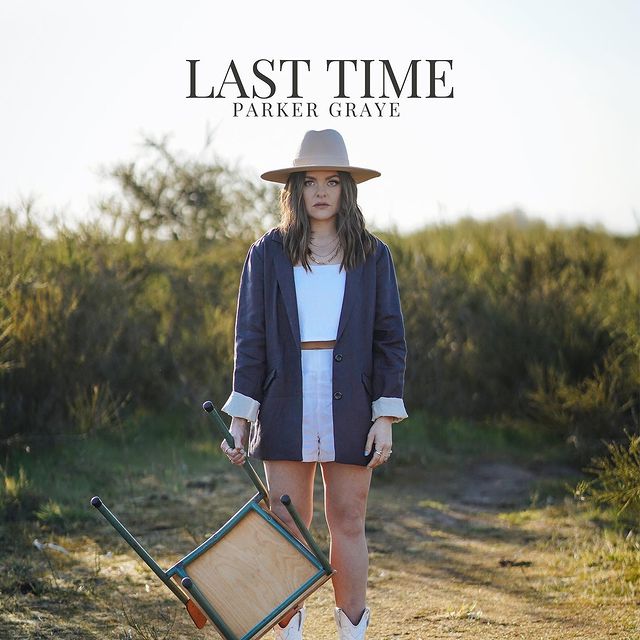 The enduring popularity of country music might be confusing to some, particularly those hailing from the UK and similar places, where the word 'country music' conjures up images of cowboy hats and line-dancing at your uncle's wedding. But the best of country music is found in its storytelling, in turns of phrase that go straight to the heart. And there's an admirable offering in 'Last Time', the latest release from Parker Graye.
Parker Graye – Last Time
Native Canadian Parker Graye is no new kid in town, her years honing her craft evident in her mature writing and various accolades.
'Last Time' is a gorgeously bittersweet country ballad dedicated to letting go of that lover who can't stop disappointing you.
Notably, it's the third in a set of singles written about Graye's relationship with a farm boy (whose ears must be burning by now). She's mined her heartbreak like a consummate professional, with simple yet devastating lyrics like 'I drive past that place more than I should' in the true country style. Her sweet, heartfelt vocals are heavy with irony and regret as she notes that 'You told me, darling, last time was the last time.'
With its reverberating piano chords and quavering mandolin, the production is not overly busy, yet with a sense of space and size to convey the overwhelming emotion. There's something childlike in the simple, limited range melodies, but the knowingness in the lyrics save it from being too naive. A superbly polished track from a confident artist, and a treat for all country ballad lovers.
Discover more from Parker Graye
If you like Parker Graye you might also be interested The Death of Genres & The Growth of Country'
Words Eden Tredwell