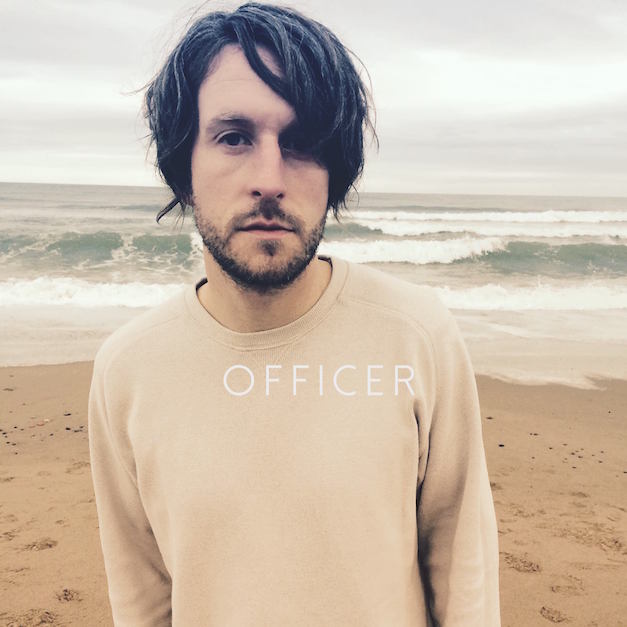 Congratulations to Officer our 2015 Artist of The Year.
Right Chord Music was set up to promote incredible artists that don't have the luxury of major record label backing or the vast budgets required to get on radio station playlists.  We do this via the RCM blog, our weekly Lost On Radio Podcast and our new sister site LiveMusicSession.TV
This year we've decided to go one step further and put our money where our mouth is. In 2015 we added advertising to Right Chord Music, and we've decided to reinvest the income from the advertising to promote Officer to the widest possible audience. To achieve this we've created a Thunderclap Campaign.
[youtube width="640″ height="360″]https://youtu.be/wvPfuV00-1k[/youtube]
Show your support by clicking on the widget below. It takes seconds, there is no signing up or registering and it's absolutely free. Thunderclap will ask you to sign into your existing Facebook, Twitter or Tumblr accounts and agree to post a message to support Officer.
On New Years Day every supporter of this campaign will simultaneously post promoting Officer to the widest possible social network. Together we really are stronger!
The journey to become our Artist of The Year.
At the end of 2014 we included Officer as one of our 2015 Ones to Watch, and during the course of this year that early promise has been fulfilled with the release of his stunning debut album Myriads and a string of single releases.
In January he become our 135th First Signs of Love featured artist with his track 'The Waters.'
The Waters is a quick, driving track, relentlessly propelled forward by the slightly distorted drums and TV On The Radio-esque guitar throughout. The intricacies and dynamic shifts of the song are subtle, and only become fully evident after a few listens. The song is melodically centred around the vocals, and a consistent piano/harpsichord line. Sitting at around 180bpm, the track is super quick, yet doesn't seem it, and has almost a lush soundscape in amongst the driving groove.
In April he returned with his second single 'Glass Ceiling' and his amazing story emerged.
A year ago he got a call from some friends to meet at the pub on the way home from work – pretty standard right? However, when he got there they revealed they had been working behind his back to crowd source enough cash from his fan base for him to record an album of the songs they had all fallen in love with live. The fruit of this is MYRIADS produced by close friend, Daniel Peterson and co-produced by OFFICER himself.
[youtube width="640″ height="360″]http://youtu.be/kfOvSqPczOA[/youtube]
In June with help from the guys at The Red Red we went behind the scenes of the video for his third single 'My Darling Defibrillator'
[youtube width="640″ height="360″]http://youtu.be/qnDV1K_-Bdk[/youtube]
'Intense, intelligent and imaginative. My Darling Defibrillator by Officer, like the rest of the tracks on his début album, Myriads , is more than a song; it's a romantic adventure novel that you can't put down.'
In July we celebrated the launch of his much-anticipated debut album Myriads and Laughing Rafters, the single we had been most excited about upon hearing his music for the first time.
Shot high above London there is a balmy calm about the video for this track. The lyrics provide a soundtrack for quiet contemplation and self-reflection. It's deliciously introspective to the point of euphoria, leaving a warm glow in the coldest of hearts. It's glorious and unequivocally our favourite track of 2015 so far.
[youtube width="640″ height="360″]http://youtu.be/A-G3el-alNI[/youtube]
By August he was our Artist of The Week, will a full album review courtesy of staff writer Nicholas Cheek, who had this to say.
With support from BBC Radio 6, Amazing Radio, regional radio, as well as an increasing number of music blogs, it seems inevitable that this album will be in everyone's ears soon.  It cannot be overstated how good this album is, and how much each listen reveals more layers.  Do yourself a favour and go buy this album, off iTunes, or perhaps a physical copy if you are lucky enough to see him live.  It will easily be one of RCM's top albums of 2015.
In October he bought us DATV and we said…
With each subsequent release OFFICER further raises the bar on songwriting and song-craft. From his debut album Myriads (the best album of the year bar none) comes the third single and a picturesque new video for DATV.
This is not a song about fluffy kittens, ice cream and sunny days. DATV is an intense, unflinching exploration of being lost, struggling with the darkness but somehow finding the perseverance to get through: "The darkest of valleys will always get us there". It's a personal yet cryptic journey through the artist's struggle to accept his limitations, his lack of control and inability to deal with the corrosive things life can throw up.
[youtube width="640″ height="360″]http://youtu.be/ZpHCTeYc93M[/youtube]
After a year of incredible music it was a very simple decision to make Officer the Right Chord Music Artist of The Year for 2015.