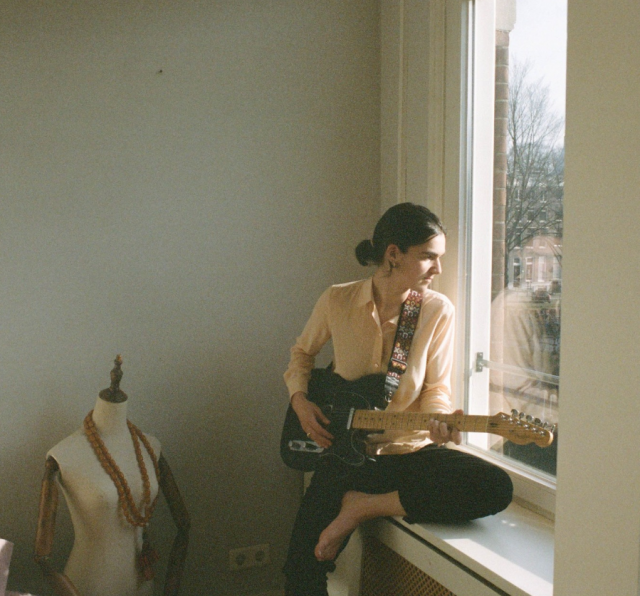 After a successful run as a filmmaker, multidisciplinary artist Naomi Pacifique returned this year with her first music in four years, showcasing what is arguably the most intricate and captivating work of her career. Her second single of 2022, Was It The Dregs Of Night, is a mesmerizing experience regarding the tribulations of polyamory.
Naomi Pacifique – Was It The Dregs of Night
Amsterdam-based Naomi Pacifique is a Swiss-Dutch musician with a unique history, being born in San Jose, Costa Rica,  growing up in Lausanne, Switzerland, and spending her early 20s in the United Kingdom, this rich multicultural profile could potentially explain the fascinating themes and context explored in her distinctive vision.
Was It The Dregs Of Night is one of those rarities that don't come up very often, being a composition that drips with creativity and originality.
For a musician still in her 20s, Naomi counts with an extensive resume that encompasses different artistic styles. Evidently, this performer is far from being a one-trick pony, her robust knowledge covers not only music but also poetry, visual arts, and filmmaking, in fact, during her filmmaker period between 2018 and 2022, her films were recognized at important festivals such as Berlinale and Locarno. These significant and diverse accomplishments put Naomi Pacifique in a class of her own.
Naomi's acclaimed skills are exhibited in her most recent tune, Was It The Dregs Of Night, this piece is an experimental lo-fi rock song with many remarkable moments. For starters, it's important to mention its musical structure, which was made thinking in the patterns of a tornado, being more specific the upward and downward motion, that clash of forces turns this into an immersive work where intimacy is the name of the game.
Naomi's voice glides effortlessly, blending incredibly well with the hallucinating guitar in such a calm but trippy way throughout the harmonious passages, this is one of those songs that you have to listen to by yourself to experience the level of depth put into it.
It might be her unique background, the eclectic sonorous approach, or maybe even a mixture of both, but the truth is that this composition is on another level of artistry, we could spend the entire day talking about the multiple positive aspects of this track, but in all honesty, this is one of those artistic features that need to be interpreted by each person individually, so do yourself a favour and listen to it as soon as possible, you won't be disappointed.
Discover more from Naomi Pacifique
Discover more on RCM
Words Javier Rodriguez