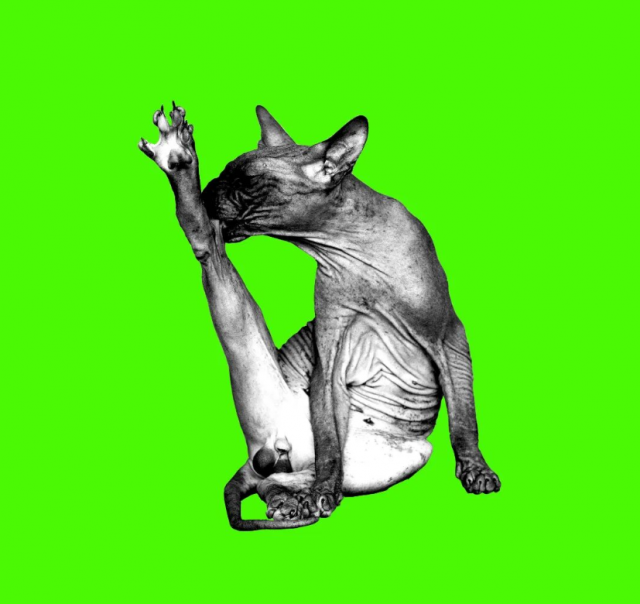 Southampton's Temples of Youth, have always been an embodiment of the DIY philosophy, keeping their sound and image fresh while remaining loyal to their artistic vision, improving significantly with every release over the last years. Their sound is a nice throwback to the glory days of Post-Punk with a spin of their own.
Temples of Youth – Keen to be Clean
Temples of Youth is pretty much what happens when you have Post-Punk infused with elements of Dream-Pop, New Wave, and Shoegaze, resulting in a rich sonic palette that feels like a treat to the ears.
As old school as it might sound, the dynamic duo of Joanne Carson and Paul Gumma met through an advert, this origin is very appropriate considering the "Do It Yourself" ideology that they have carried during their existence as a group, proving that anything is possible with hard work and determination, the subsequent inclusion of Mike as drummer closed the deal in this perfect triangle of talented musicians.
TOY's new contribution Keen to be Clean brings a lot of innovation to their already vast sonorous array. The cold and indifferent vocals in the verses conjoined with the almost hypnotic bass line pave the way for the contrasting exciting chorus. The astonishing instrumentation goes along with the lyrical work, which touches on themes such as alienation and moral decay, creating the perfect gloomy atmosphere.
Keen to be Clean evokes a brooding landscape where poignancy dwells in full display.
There are obvious comparisons that can be made with the pioneers of the genre, nevertheless, Temples of Youth has enough authenticity and credentials to rise above the rest, nostalgic, haunting, and decaying in the most appealing way possible. This new offering expands the discography of this brilliant trio, revitalizing their musical proposal.
Discover more from Temples of Youth
Discover more on RCM
Words Javier Rodriguez