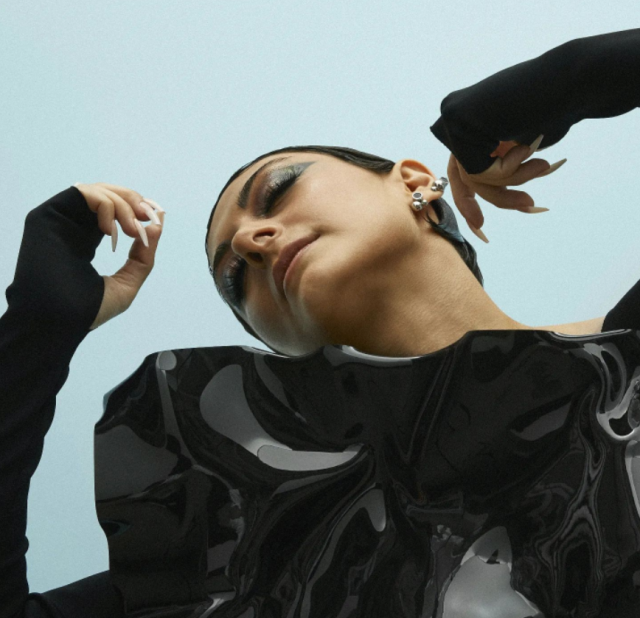 Melanie Wehbe invites listeners into a new chapter of her music career with the release of her anthemic track
Like I Do
, the first single from her upcoming EP. 
Melanie Wehbe – Like I Do
Melanie Wehbe vulnerably speaks of her start as a musician when she wrote her first song at only 14.  
"I started questioning my sexuality and the thought of being different was terrifying to me. Music became my safe space, my language, where I could express myself and process my emotions without feeling judged. So here I am many years later ready to release what I needed to hear back then."
Starting off with a pulsing bass followed by lightly teasing the title line through explosive vocal stacks, Like I Do is instantly recognized as this season's self-love anthem. Melanie's voice paired with minimal production reminiscent of the 80s allows the listener to focus on the story being told.
"Like I do is a song written to my young self and to all the times in my adult life I've forgotten and still forget to prioritize myself. I've realized that the relationship we should all focus on a lot more and nourish is the one to ourselves, and this song is here to remind us of exactly that."
Throughout the entire song, Wehbe perfectly teases the title line before finally giving the listener what they want–releasing the hook and moving immediately into an absolutely contagious sing-a-long worthy section turning your speakers into a complete celebration of self-love. Melanie's clear voice with subtle vocal fry onsets paints the perfect image of self-acceptance through self-reflection. Like I Do is truly a stunning performance from Melanie Wehbe. 
You can listen to Like I Do while you wait for her next single to release in June and her EP later this year. We look forward to hearing the EP which Melanie describes as "a musical journey to find self-acceptance, her inner strength, and to bloom as a person".
Discover more from Melanie Wehbe
Discover more on RCM
Words Nicole McMahan