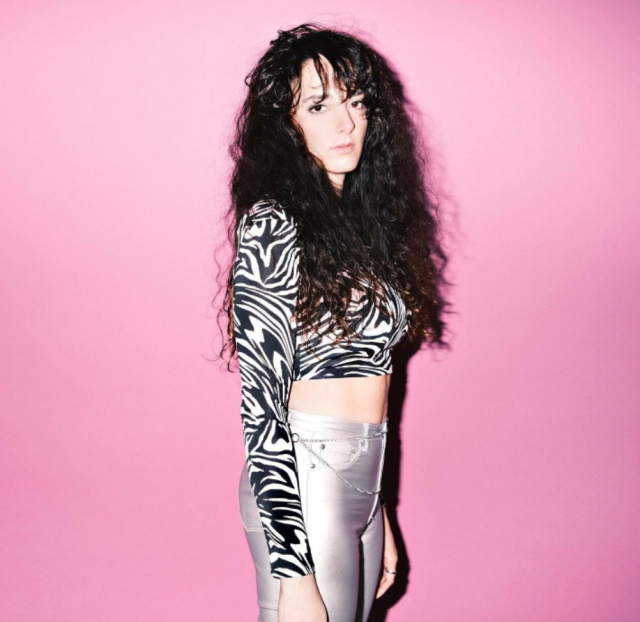 Nowadays, there is an unparalleled competitive race for those trying to succeed in the music industry. The independent scene has never been so abundant, that's one of the reasons why originality is such a valuable trait, and being able to offer something unique has become such a crucial asset, fortunately for Kety Fusco, she seems to have that base covered.
Kety Fusco – Shivers
Kety Fusco is an Italian-Swiss composer and performer, appropriately nicknamed 'The queen of the electric harp' due to her unconventional mixture of these two seemingly contrasting elements. Despite the lack of distribution of her debut album Dazed (because of the pandemic), this record got nominated in three categories at the last Swiss Live Talents Awards in Bern.
Her music style goes beyond the parameters established by conventional harp players, instead, she has opted to express her passion for this instrument into new and exciting auditive forms, infusing components of electronic, pop, and even experimental music. The result is a thrilling and fresh piece of music called Shivers.
Despite being an instrumental track, the harp does an excellent job at transmitting the same emotional vibe that a voice. The cello masterfully played by Carmine Luvone paves the way for the beautiful string instrument, as the tune progresses, the layered effects generate more momentum for this piece, giving it an aura that feels both angel-sent and haunting at the same time.
"Shivers is an extravagant musical piece that emanates innovative artistry."
There is a certain idiosyncrasy in Kety's music that you won't be able to find anywhere else. From the dexterous performance to the unorthodox yet incredibly effective production, Shivers does honour its name, guaranteeing to send shivers down your spine.
You can see this great spectacle live on any of the upcoming dates:
28.05 Wired Next Fest – Firenze IT
22.06 TBA – Trieste IT
23.06 Kino Šiška – Ljubljana SLO
24.06 Castle – Momjan HR
25.06 Rijeka HR
08.07 Château Perché – Carré des Platanes FR
12.07 Montreux Jazz Festival – Montreux CH
24.07 Paléo Festival – Nyon CH
27/28.07 World Harp Congress – Cardiff UK
05.08 2022 TBA – Otranto IT
07.08 2022 TBA – Cosenza IT
28.08 Palp Festival – Champex-Lac CH
1.09 Locus Festival – Bari IT
02.09 Zurich Harp Festival – Zurich CH
14.09 In honour of the President of the Swiss Confederation – Lugano CH
29.09 Feinkoste Lampe – Hannover DE
1.10 Salvi Harps – London UK
8.10 TBA – Montpellier FR
13.11 Rote Fabrik – Zürich CH
18.11 KIFF – Aarau CH
23/26.11 TBA – Paris FR
Discover more from Kety Fusco
Discover more on RCM
Words Javier Rodriguez