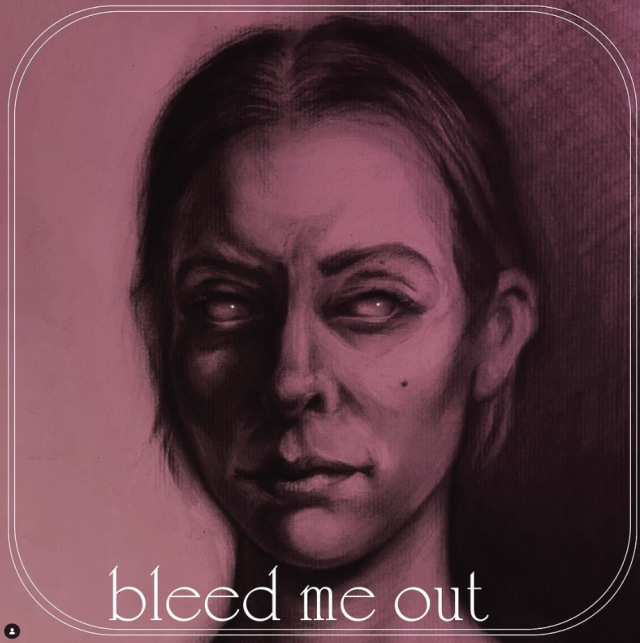 Waving the DIY flag with pride, Marble have unveiled their third single 'bleed me out' proving that nothing can stop a talented independent band.
Marble – bleed me out
Marble was founded around six years ago in Seattle by Matthew Blount and Chantel Bailey. After testing the waters and defining their sound by playing some shows, the band expanded with the inclusion of the Wade Brothers and TJ Grant for live performances, forming the current iteration of the group.
In 2020 Marble released their first official track in the shape of I become a ghost, followed by red room and quiet mind, all of which received praise from indie blogs (including RCM) and fans alike, now with the inevitable release of their first LP in July, Marble has dropped a new banger called bleed me out.
So far in their career, Marble has developed a very distinctive sound, their previous singles had an intricate structure, consisting of saturated guitars and a slow delivery that creates a breathtaking aura, bleed me out shares all these elements while also coming out as the ballad of this impending new record.
Chantel has an incredibly flexible voice that can go from being very soothing to complete distress and emotional anguish, constructing this theatrical atmosphere that pours raw melancholy, accompanied by the slow guitar strumming that gives this song its balladesque nature.
But don't let this fool you, the lyrics are not exactly what we would call "romantic" in reality, this song is the result of what happens after a long relationship falls apart, going through different stages of grief, love, resentment, sacrifice and finally the most difficult step, which is letting go.
bleed me out is a touching melody that evokes one of the most relatable themes for people, the end of love, all driven by a superlative performance that will bring goosebumps to the back of your neck.
This is the third single to be taken from the forthcoming debut album 'The Shadow in me', which is set to be released on July 15th, 2022.
Discover more from Marble
Discover more on RCM
Words Javier Rodriguez